There are dangers before us that we are to avoid. Christ has laid down for His church great principles that are to be made known to the world in good works. His instruction on this point is given with authority. The principles to be maintained are valid for all time, shedding from age to age a clear, definite, steady light to be regarded by every tempest-tossed church that shall exist in our world. These principles are not to be confused with worldly-policy plans, but are to stand free from any binding about of God's people.
In endeavoring to harmonize with worldly sentiments. Dr. Kellogg does not discern the influences that are exercised upon the commandment-keeping people of God. His spiritual eyesight is not clear. Not all of his work is approved by God. No one who has had the light of truth before him for years, and has not yielded to its influence, can be expected to be sensitive to the clear, gospel sentiments of the truth. There is constant danger that the obedient and the disobedient in the world and in the nominal churches will become so amalgamated that the line of demarcation between him that serveth God and him that serveth Him not will become confused and indistinct.
The exaltation of a so-called medical missionary work, while the character of true medical missionary work has not been understood, has dishonored and displeased God. There is danger that the church, instead of being built upon the foundation Jesus Christ, will be marred by the introduction of objectionable, base material; that worldly-policy principles will steal in as a supposed necessity in order to maintain influence with unbelievers; that wood, hay, and stubble will take the place of gold, silver, and precious stones—representations of heavenly principles that abide through time and through eternity.
Dr. Kellogg has not magnified the holy principles God would present to His people. The Lord does not acknowledge the methods that he has brought into the medical missionary work. These methods are confusing to the minds of God's people. Let Dr. Kellogg step from between his fellow physicians and the light of heaven for this time. Then they will be able to see with anointed eyes how closely the medical missionary work is to be bound up with the proclamation of the message for this time.

The Lord has presented before me the dangers that are threatening His people who have the sacred work of proclaiming the third angel's message with clearness and distinctness. God's people must beware lest they be ensnared by unsanctified propositions. Our young people must not be placed where they will be mislead by wrong sentiments. The truth is not to be blanketed. The message for these last days is to be given in no indistinct utterance.
"And I looked, and, lo, a Lamb stood on the mount Sion, and with Him an hundred and forty and four thousand, having His Father's name written in their foreheads. And I heard a voice from heaven, as the voice of many waters, and as the voice of a great thunder: and I heard the voice of the harpers harping with their harps: and they sung as it were a new song before the throne, and before the four beasts, and the elders; and no man could learn that song but the hundred and forty and four thousand, which were redeemed from the earth. These are they which were not defiled with women; for they are virgins. These are they which follow the Lamb whithersoever He goeth. These were redeemed from among men, being the first fruits unto God and to the Lamb. And in their mouth was found no guile: for they are without fault before the throne of God." Revelation 14:1-5.
This Scripture represents the character of the people of God for these last days. The everlasting gospel is to be preached, and it is to be practiced in true missionary work carried forward not after the wisdom that men may devise, but after the wisdom of God. All who walk in safe paths are to understand that the third angel's message is of consequence to the whole world and must be carried to the world in clear, straight lines, and in its distinctive features, as Christ revealed it to John.
"And I saw another angel fly in the midst of heaven, having the everlasting gospel to preach unto them that dwell on the earth, and to every nation, and kindred, and tongue, and people. Saying with a loud voice, Fear God, and give glory to Him; for the hour of His judgment is come; and worship Him that made heaven, and earth, and the sea, and the fountains of waters.
"And there followed another angel, saying, Babylon is fallen, is fallen, that great city, because she made all nations drink of the wine of the wrath of her fornication. And the third angel followed them, saying with a loud voice, If any man worship the beast and his image, and receive his mark in his forehead, or in his hand, the same shall drink of the wrath of God, which is poured out without mixture into the cup of His indignation; and he shall be tormented with fire and brimstone in the presence of the holy angels, and in the presence of the Lamb: and the smoke of their torment ascendeth up forever and ever; and they have no rest day nor night, who worship the beast and his image, and whosoever receiveth the mark of his name. Here is the patience of the saints: here are they that keep the commandments of God, and the faith of Jesus." Verses 6-12. This is the message we have to bear; this is the work we have to do. This is the message God has kept before the Seventh-day Adventist people. The truth of this message will not decrease, but will increase in force and importance as we are brought down to the close of the work of God on earth. We have no time to lose.
"And I heard a voice from heaven saying unto me, Write, Blessed are the dead which die in the Lord from henceforth: Yea, saith the Spirit, that they may rest from their labors; and their works do follow them." Verse 13. Since the proclamation of the first, second, and third angels' messages, many standard bearers have fallen asleep in Jesus; they have laid off their armor, but their works do follow them. The work advances, and the faithful ones hold the beginning of their confidence firm unto the end.
This vision that Christ presented to John, presenting the commandments of God and the faith of Jesus, is to be definitely proclaimed to all nations, people, and tongues. The churches, represented by Babylon, are represented as having fallen from their spiritual state to become a persecuting power against those who keep the commandments of God and have the testimony of Jesus Christ. To John this persecuting power is represented as having horns like a lamb, but as speaking like a dragon.
"And I beheld another beast coming up out of the earth; and he had two horns like a lamb; and he spake as a dragon. And he exerciseth all the power of the first beast before him, and causeth the earth and them which dwell therein to worship the first beast, whose deadly wound was healed. And he doeth great wonders, so that he maketh fire come down from heaven on the earth in the sight of men, and deceiveth them that dwell on the earth by the means of those miracles which he had power to do in the sight of the beast; saying to them that dwell on the earth, that they should make an image to the beast, which had the wound by a sword, and did live. And he had power to give life unto the image of the beast, that the image of the beast should both speak, and cause that as many as would not worship the image of the beast should be killed. And he causeth all, both small and great, rich and poor, free and bond, to receive a mark in their right hand, or in their foreheads: and that no man might buy or sell, save he that had the mark, or the name of the beast, or the number of his name." Revelation 13:11-17.
As we near the close of time, there will be greater and still greater external parade of heathen power; heathen deities will manifest their signal power and will exhibit themselves before the cities of the world, and this delineation has already begun to be fulfilled. By a variety of images the Lord Jesus represented to John the wicked character and seductive influence of those who have been distinguished for their persecution of God's people. All need wisdom carefully to search out the mystery of iniquity that figures so largely in the winding up of this earth's history. God's presentation of the detestable works of the inhabitants of the ruling powers of the world who bind themselves into secret societies and confederacies, not honoring the law of God, should enable the people who have the light of truth to keep clear of all these evils. More and more will all false religionists of the world manifest their evil doings; for there are but two parties, those who keep the commandments of God and those who war against God's holy law.
One of the marked characteristics of these false religious powers is that while they profess to have the character and features of a lamb, while they profess to be allied to heaven, they reveal by their actions that they have the heart of a dragon, that they are instigated by and united with satanic power, the same power that created war in heaven when Satan sought the supremacy and was expelled from heaven.
Now, in these last days of this earth's history, the commandment-keeping people of God by keeping His law are to make earnest efforts to exalt the Lord God of heaven. The Word of God is specific, marking to a certainty the opposing influences against the seventh-day Sabbath which is the sign of God, and by which the loyalty of His people is tested. "And the Lord spake unto Moses, saying, Speak thou also unto the children of Israel, saying, Verily My Sabbaths ye shall keep; for it is a sign between Me and you throughout your generations; that ye may know that I am the Lord that doth sanctify you. Ye shall keep the Sabbath therefore: every one that defileth it shall surely be put to death; for whosoever doeth any work therein, that soul shall be cut off from among his people. Six days may work be done; but in the seventh is the Sabbath of rest, holy to the Lord; whosoever doeth any work in the Sabbath day, he shall surely be put to death. Wherefore the children of Israel shall keep the Sabbath, to observe the Sabbath throughout their generations, for a perpetual covenant. It is a sign between Me and the children of Israel forever: for in six days the Lord made heaven and earth, and on the seventh day He rested, and was refreshed." Exodus 31:12-17.
The Sabbath was God's sign between Him and His people, an evidence of His kindness, mercy, and love, a token by which His people are distinguished from all false religionists of the world. And God has pledged Himself that He will bless them in their obedience, showing Himself that He is their God, and has taken them into covenant relation with Himself, and that He will fulfil His promise to all that are obedient. Not upon the first day, but upon the seventh day, God rested and was refreshed—satisfied with His work of creation. Then the morning stars sang together, and all the sons of God shouted for joy, and now man's observance of the Lord's day of rest will again cause joy among the angels of heaven. The time in which we live is a time when the church militant will realize the oppressive power of persecution, because they keep the Sabbath of creation which God has sanctified and blessed.
The observance of the Sabbath is a line of demarcation between him that serveth God and him that serveth Him not. It is God's great memorial of the fact that in six days He created the heavens and the earth and in the seventh day He rested and was refreshed. It is His memorial to preserve among the nations a clear, definite, unmistakable knowledge of the only true God, an evidence that He is a God above all gods. For this reason He set apart the day on which He rested after creating the world, a day in which no common work should be done. God has given men six days in the week in which to labor and do all their work; the one day wherein He rested after creating the world and all things that are therein was to be His own holy day, when men should worship Him, the Creator of the heavens and the earth. This portion of time is especially set apart for rest and for worship, that men may look upon the heavens and the earth and honor, worship, praise, and exalt the God who created all things by Jesus Christ.
By observing the Sabbath day wherein God rested, the knowledge of God would be preserved. It is a "sign between Me and you … that ye may know that I am the Lord that doth sanctify you." Verse 13. Those who keep the Sabbath holy as the Lord has specified reveal that they are His peculiar people, and that He who made the heavens and the earth is their God.
In His ministerial labors Christ declared to the Pharisees and to the Sadducees and to all the Gentile world, "Think not that I am come to destroy the law, or the prophets: I am not come to destroy, but to fulfil. For verily I say unto you, Till heaven and earth pass, one jot or one title shall in no wise pass from the law, till all be fulfilled. Whosoever therefore shall break one of these least commandments, and shall teach men so, he shall be called the least in the kingdom of heaven: but whosoever shall do and teach them, the same shall be called great in the kingdom of heaven." Matthew 5:17-19. Thus did He rebuke the pretentious piety of the Pharisees, and thus did He correct their erroneous ideas of the law of God.
In the very time in which we live, the Lord has called His people and has given them a message to bear. He has called them to expose the wickedness of the man of sin who has made the Sunday law a distinctive power, who has thought to change times and laws, and to oppress the people of God who stand firmly to honor Him by keeping the only true Sabbath, the Sabbath of creation, as holy unto the Lord. He has called them to bear the sign of God, to exalt the Lord in keeping holy His law; for it is a transcript of His character. No part of the law of God and their covenant obligation to keep that law holy is to lose its binding claims upon all the world. Those who have had the light upon keeping the law of Jehovah are to stand firmly in the faith, and to make that light shine forth in clear, distinct rays.
The thirteenth chapter of Revelation presents a power that is to be made prominent in these last days. Let all understand that it is Christ, the Captain of the Lord's host, who gave these visions to John. Christ came in person to the lonely isle of Patmos and showed John the things that must be, that were of the highest importance to His people. (?) (Through the person of His highest angels. He had veiled His own glory.) This message is to come to God's people straight, sharp, and clean from all mixture of human wisdom and tradition.
The enmity between the seed of the woman and the serpent is clearly defined by the Lord. "And I will put enmity between thee and the woman, and between thy seed and her seed; it shall bruise thy head, and thou shalt bruise his heel." "And unto Adam He said, Because thou hast hearkened unto the voice of thy wife, and hast eaten of the tree, of which I commanded thee, saying, Thou shalt not eat of it: cursed is the ground for thy sake; in sorrow shalt thou eat of it all the days of thy life; thorns also and thistles shall it bring forth to thee; and thou shalt eat of the herb of the field. In the sweat of thy face shalt thou eat bread, till thou return unto the ground; for out of it wast thou taken; for dust thou art, and unto dust shalt thou return." Genesis 3:15, 17-19.
By following his own way, by acting in harmony with Satan's temptations and in opposition to the known will of God man vainly attempted to elevate and bless himself. Thus he gained an experimental knowledge of disobedience to God's commandments. Thus he knew good and evil; thus he lost his fidelity and loyalty to God and opened the floodgates of evil and suffering to the whole human family. How many today are making the same experiment! When will man learn that the only means for his safety is through a full confidence in a "thus saith the Lord."
Satan is seeking to intrude his own inventions upon the children of God through human methods. He is seeking to be received as God, or even to be placed above God. In changing the Sabbath to the first day of the week, he leads men to disbelieve God's declarations, and so to regard their own ways and plans that they appear exceeding wise in their own eyes and in their perverted judgment. Through human policy he leads men to regard the expressed commandments of God as of less force than human tradition and to regard a deviation from that law which is always holy and just and good as of little account. He sees that by thus preventing human agencies from walking as obedient children in harmony with God, he can hinder the accomplishment of God's work in our world.
But Satan's connivings with human agencies who stand in responsible positions are just as much to be feared and shunned now, after the experiment of sin has been tried, as it was in the case of our first parents. I am instructed to say that the men who are placed in positions of responsibility in the work of God have overestimated their right to control others. The position a man occupies does not change his character. Some have seemed to feel that they must devise for churches and for sanitariums, and that there was to be no questioning of their judgment. Let them learn of Jesus at every step. He should be the chief authority for every man.
The One who has often been our Instructor says, "How hard it is for man to walk humbly with his God, in a contrite spirit taking God's way and rejecting Satan's propositions which seem to present great worldly advantages." The influence of man's having his own way in the place of firmly standing on the solid foundation, that God alone has laid, has been repeated over and over again. Refusing to walk in the straight paths that God has signified will bring them to confusion and will not teach wisdom to others who have the same test and trial. When will man learn that God is God, and not a man that He should change?
Some who have departed from the right way have been in a continual fever to grasp responsibilities that God has not laid upon them. God calls upon every minister and every physician to maintain the simplicity of the truth. The Son of God who is revealed in both the old and new testaments is the Saviour of our world today. From Him every medical missionary is to receive his training. Unless he shall separate himself from the prince of the power of the air, he will mislead souls who have confidence in him. Let all beware of men who are so educated and uplifted that their plans cannot be understood by the common people.
The intrigues of sin surpass infinite conception. Every calamity, every suffering and death is an evidence, not only of the power of evil, but of the truth of the living God. Having known the truth, the Word of the living God, which abideth forever, and which through obedience gives life, man's weakness in conforming to Satan's ingenuity is surpassingly strange. All who are taught of God recognize Christ as His Son. All who disbelieve the known declarations of God demonstrate the popularity of sin, and are not working on the side of life and immortality which are brought to light through perfect sanctification of the truth. Unless they make a change in character, in words, and in spirit, souls will be lost.
There is no middle path to Paradise restored. The message given to man for these last days is not to become amalgamated with human devising. We are not to lean upon the policy of worldly lawyers. We must be humble men of prayer, not acting like those who are blinded by Satan's agencies.
Many have a faith, but not a faith that works by love and purifies the soul. Saving faith is not simply a mere belief of the truth. "The devils also believe and tremble." James 2:19. The inspiration of the Spirit of God gives to men a faith that is an impelling power, a power that molds character and leads men higher than mere formal actions. The words, the actions, and the spirit are to bear testimony to the fact that we are followers of Christ.
The greatest light and blessing that God has bestowed is not a security against transgression and apostasy in these last days. Those whom God has exalted to high positions of trust may turn from heaven's light to human wisdom. Their light will then become darkness, their God-entrusted capabilities a snare, their character an offense to God. God will not be mocked. A departure from Him has been and always will be followed by its sure results. The commission of acts that displease God will, unless decidedly repented of and forsaken instead of seeking to justify them, lead the evil doer on step by step in deception, till many sins are committed with impunity. All who would possess a character that would make them laborers together with God and receive the commendation of God must separate themselves from the enemies of God, and maintain the truth which Christ gave to John to give to the world.
"I was in the Spirit on the Lord's day, and heard behind me a great voice, as of a trumpet, saying, I am Alpha and Omega, the first and the last; and, What thou seest, write in a book, and send it unto the seven churches which are in Asia; unto Ephesus, and unto Smyrna, and unto Pergamos, and unto Thyatira, and unto Sardis, and unto Philadelphia, and unto Laodicea! And I turned to see the voice that spake with me. And being turned, I saw seven golden candlesticks; and in the midst of the seven candlesticks one like unto the Son of man, clothed with a garment down to the foot, and girt about the paps with a golden girdle. His head and His hairs were white like wool, as white as snow; and His eyes were as a flame of fire; and His feet were like unto fine brass as if they burned in a furnace; and His voice as the sound of many waters. And He had in His right hand seven stars; and out of His mouth went a sharp, two-edged sword; and His countenance was as the sun shineth in his strength. And when I saw Him, I fell at His feet as one dead! And He laid His right hand upon me, saying unto me, Fear not; I am the first and the last; I am He that liveth, and was dead; and, behold, I am alive forever more, Amen; and have the keys of hell and of death. Write the things which thou hast seen, and the things which are, and the things which shall be hereafter; The mystery of the seven stars which thou sawest in My right hand, and the seven golden candlesticks. The seven stars are the angels of the seven churches; and the seven candlesticks are the seven churches." Revelation 1:10-20.
The revelation of Christ to John is a wonderful, dignified, exalted, solemn message. To present this message with decided emphasis demands all the talents of capabilities that God has given to man. When John received it, he was worked by the Holy Spirit, for Christ Himself came from heaven and told him what to write.
Those who claim to be disciples of Christ often express hardness of heart and blindness of mind, because they do not choose and practice God's way instead of their own. Selfish motives come in and take possession of mind and character, and in their self-confidence they suppose their own way to be full of wisdom. They are not particular to follow the ways and words of God. Circumstances, they say, alter cases. Worldly policy comes in and they are tempted and drawn away. They move according to their own unsanctified desires, making crooked paths for their own feet and for the feet of others to tread in. The lame and weak suppose them to be led by God and therefore think that their judgment must be right. Thus many follow in false paths that are not cast up for the ransomed of the Lord to walk in.
The leaders are responsible not only for their own unsanctified mistakes, but for the mistakes of those who follow their example. When reproved for bringing in wrong principles they manifest a perverse spirit, a spirit that will not be corrected or humbled. "Shall I not judge for these things, saith the Lord of hosts?" Jeremiah 5:9. Their own wisdom and their own judgment they hold fast as a precious possession and sullenly pursue their own ways. This is the reason that the Holy Spirit of God is not manifest in our churches.
If those who have had the blessings of being corrected would humble themselves before God, and gladly take the Lord's way, reforming their own ways, Jesus Christ would bestow upon them rich gifts and grant answers to humble, contrite prayers. By walking in the light given, they would better understand their own individual character. Those who think they can improve upon God's plan, that some other course would be better than that which Christ has laid down in His Word, savor not the things that be of God, but those that be of men. They harden their hearts and close their eyes in regard to the ways of the Lord and prefer their own ways. Unless these are transformed in every respect, in thought, in word, and in deed, they will be requested to take the lowest seat.
If men only knew that their own wisdom exercised without Christ is a dangerous element that will mislead! If those who occupy positions of trust would be benefited by the intercessions of Christ, and receive the rich blessings of His commendation, if they would be owned of God in the judgment, they must hear His counsels and be governed by His will; they must hold their confidence firm unto the end, never deviating from a plain "thus saith the Lord." Prevarication, even in the slightest shadow, must not be seen; every jot and tittle of this must be put away, because no falsehood can honor God. There is no man who works in obedience to Christ's life in this world, who does all in Christ's name and to His glory, but will be honored. Those who hope to gain worldly recognition, who desire to be the highest in authority, and yet refuse to maintain Bible principles, principles of unselfish character in the service of God—however they may be exalted by those who themselves have not wisdom to obey God in keeping all His commandments—such exaltation and honor is of no value, for it is not recognized or endorsed in the heavenly courts. Seeking to stand as supreme in wisdom by securing the approval of men does not exalt them one tittle with God. "Every good and every perfect gift is from above, and cometh down from the Father of lights, with whom is no variableness, neither shadow of turning." James 1:17.
But few in our churches are Christians. But few are bright and shining lights amid the moral darkness of this world. Were those who occupy positions as teachers worked by the Holy Spirit, Satan could not take possession of their hearts and minds.
We call for a decided, earnest seeking of God. Satan has come down in great power to our world and is working with all deceivableness of unrighteousness in them that perish.
There is hope for our churches if they will heed the message given to the Laodiceans. Sabbath after Sabbath they meet together and with effort sing the songs that are assigned, but that do not come from heart. The joy of Christ in the heart will make songs to come from inspired lips and warm, thankful hearts.
The Lord would be much better glorified if His people possessed the spirit of meekness and humility. Personal labor is needed in our churches. Men and women inspired with an evangelistic spirit should go forth and invigorate others with the hope of the gospel.
Let all our assemblies be stirred by the old heart-searching truths of the gospel. These truths will bring conviction to souls. Say to those assembled, "When the Son of man cometh, shall He find faith on the earth? Be warned, be entreated to arise from lethargy, and remove this self-complacent spirit." See Luke 18:8. When true faith is exercised, the Spirit of God will mold and fashion the soul that it may become a pure and holy place, a dwelling place for God. When Christ is "formed within, the hope of glory," a new life is imparted. Colossians 1:27.
Satan is busily at work in our crowded cities. His work is to be seen in the confusion, the strife and discord between labor and capital, and the hypocrisy that has come into the churches. That men may not take time to meditate, Satan leads them into a round of gaiety and pleasure-seeking, of eating and drinking. He fills them with ambition to make an exhibition that will exalt self. Step by step, the world is reaching the conditions that existed in the days of Noah. Every conceivable crime is committed. The lust of the flesh, the pride of the eyes, the display of selfishness, the misuse of power, the cruelty, and the force used to cause men to unite with confederacies and unions—binding themselves up in bundles for the burning of the great fires of the last days—all these are the working of satanic agencies. This round of crime and folly men call "life."
Death, eternal death, will soon be the portion of all who reject Christ. All heaven is looking on to see what is being done by those who know the truth. Many are in the condition that Christ speaks of as "neither cold nor hot." Revelation 3:15. The works of such testify against them that they are not walking, and working, and praying, and teaching the Word of life.
The world, who act as though there were no God, absorbed in selfish pursuits, will soon experience sudden destruction and shall not escape. Many continue in the careless gratification of self until they become so disgusted with life that they kill themselves. Dancing and carousing, drinking and smoking, indulging their animal passions, they go as an ox to the slaughter. Satan is working with all his art and enchantments to keep men marching blindly onward until the Lord arises out of His place to punish the inhabitants of earth for their iniquities, when the earth shall disclose her blood and no more cover her slain. The whole world appears to be in the march to death.
Will the message to the Laodicean church now be heeded? Christ represents Himself as being disgusted with the churches of today. He cannot endure their taste; but yet He offers for them a word of hope. "As many as I love I rebuke and chasten. Be zealous therefore, and repent." Verse 19. Let every one heed the words that come to the people of God today, "Arise, shine; for thy light is come, and the glory of the Lord is risen upon thee." Isaiah 60:1. Shall we by confessing our sins seek the Lord before the terrible spirit from beneath becomes the sole ruling power in our lives? 18LtMs, Ms 139, 1903, par. 2 – 18LtMs, Ms 139, 1903, par. 47
US returns looted relics of 'extraordinary cultural value' to Cambodia
Published 9th August 2022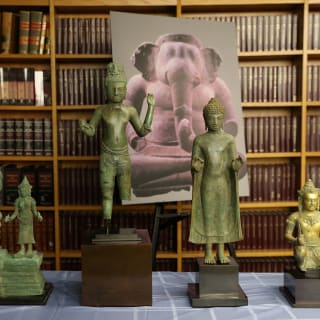 Credit: Andrew Kelly/Reuters

US returns looted relics of 'extraordinary cultural value' to Cambodia
Written by Jacqui Palumbo, CNN
New York officials have returned 30 cultural artifacts to Cambodia, including a 10th-century Khmer sculptural "masterpiece," after the items were illegally sold to private collectors and a US museum.
The antiquities, which had been taken from temples and archeological sites during periods of civil conflict in the country, entered the international art market via an "organized looting network," according to the US Department of Justice.
On Monday, the US Attorney's Office for the Southern District of New York hosted a repatriation ceremony for the works, with Cambodia's ambassador to the US, Keo Chhea, in attendance.
null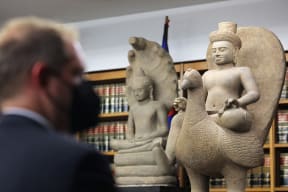 The 10th-century sandstone statue "Skanda on a Peacock" was among 30 items returned to Cambodia. Credit: Andrew Kelly/Reuters
"These statues and artifacts, which range in age from the bronze age to the 12th century, are of extraordinary cultural value to the Cambodian people and we are delighted to be sending them home today," said prosecutor Damian Williams during a press conference.
Controversial art dealer's daughter will return over 100 antiquities to Cambodia
The artifacts include "Skanda on a Peacock," a 10th-century sandstone sculpture of the Hindu war deity Skanda, which was stolen from the Prasat Krachap temple at Koh Ker, an archeological site, in the 1990s.
Also among the returned items was a three-ton sculpture of the Hindu elephant god Ganesha — a statue listed among the Antiquities Coalition's 10 "most-wanted" looted artifacts — as well as a 6th- or 7th-century bronze Buddha.
Assistant Secretary of State for Educational and Cultural Affairs, Lee Satterfield, pictured alongside some of the looted artifacts at Monday's repatriation ceremony. Credit: Andrew Kelly/Reuters
The retrieval of these items, most of which were voluntarily returned by a private collector, is part of an ongoing investigation into Southeast Asian artifacts bought and sold by the late antiquities dealer, Douglas Latchford. Once considered a leading scholar of Khmer art, Latchford was accused by US prosecutors of trafficking artifacts and deceiving clients, from private collectors to major institutions.
"For years, Douglas Latchford operated an illegitimate enterprise by smuggling looted antiquities into the United States with blatant disregard for US Customs laws," said Ricky J. Patel, a special agent at Homeland Security Investigations, in a statement in January. "Latchford facilitated this by falsifying customs documentation and providing deceptive paperwork to collectors for sale on the international art market."
In 2014, a 10th-century statue linked to Latchford was withdrawn from an auction and returned to Cambodia after investigators concluded it had been illegally removed from a temple during the country's civil war. Five years later, US prosecutors charged Latchford with wire fraud and smuggling but he died in Thailand in 2020 before answering the charges.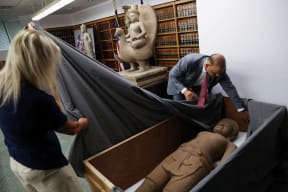 A 10th-century sandstone sculpture pictured ahead of the repatriation ceremony in New York City. Credit: Andrew Kelly/Reuters
At Monday's repatriation ceremony, ambassador Chhea told Reuters that the antiquities will be displayed at the National Museum of Cambodia in the capital city Phnom Penh.
A London museum will return its stolen Benin bronzes to Nigeria
Speaking to reporters at the press conference, he said: "We need to commit and to continue our fight to protect our soul of cultural heritage and prevent the priceless antiquities from being further plundered, looted and spirited away from the country."
"We know that this problem goes much further, much deeper than the activity of one man," Chhea added. "It is a global problem that involves wealthy collectors, private dealers, gallery owners and even some of the world's most prestigious places."
READ MORE
PAID CONTENT
Recommended
1/5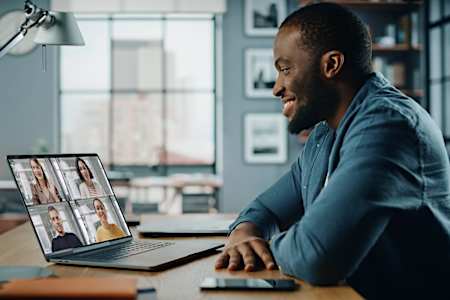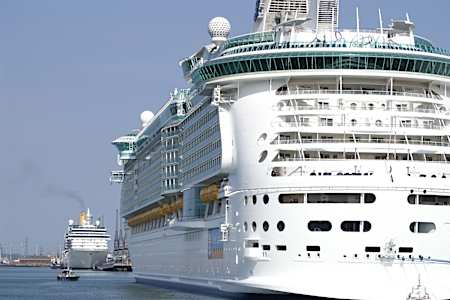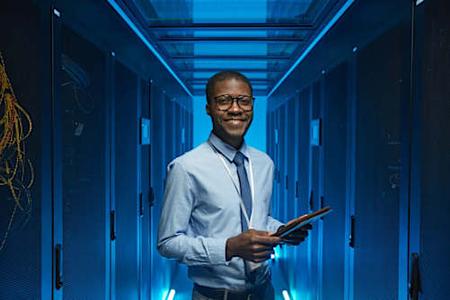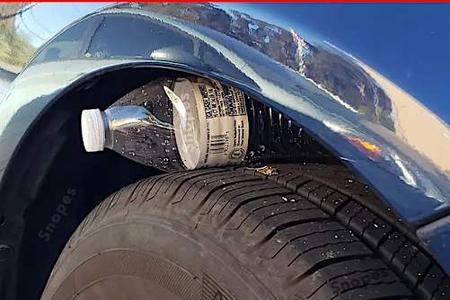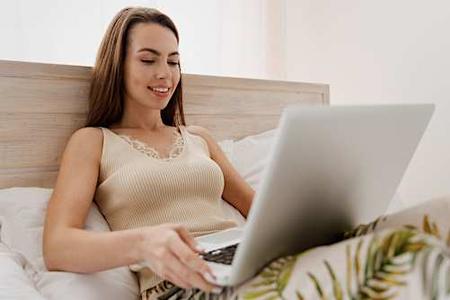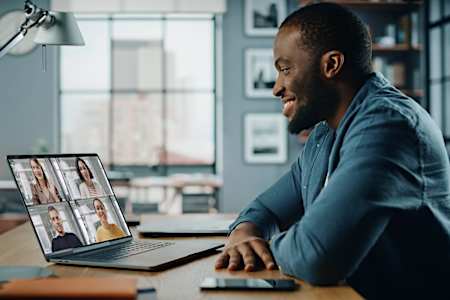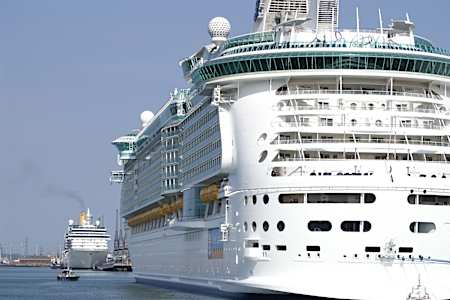 Unsold Cruise Cabins thatmight be available for almost…
Cruise Deals Near Me | Search Ads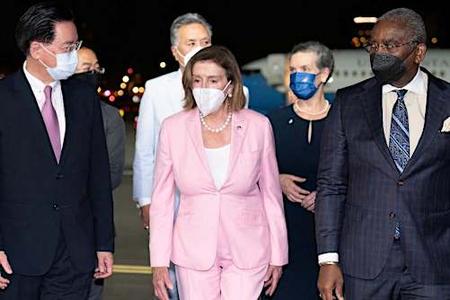 Why Nancy Pelosi's pink suit in Taiwan was about more than power-dressing
[Photos] Take A Look At Who Marjorie Taylor Greene Is Married ToEver wondered who is Marjorie Taylor Greene's partner now that she is almost 50Sport Pirate
null
[Photos] This Wedding Photographer Was Not Expecting This Photo[Photos] 10+ Wedding Fails That You Will Never ForgetW h a t T h e F a c t s
Search
---
FOLLOW CNN
© 2022 Cable News Network.A Warner Media Company.All Rights Reserved.CNN Sans ™ & © 2016 Cable News Network.