The FBI is generally known as the domestic security and intelligence forces. However, it has recently expanded its remit into cyberspace," MintPress wrote.
" Nothing could be more gentle and equitable than the conduct of the Romans in the beginning . They acted with the utmost moderation toward such states and nations as addressed them for protection; they succored them against their enemies, took the utmost pains in terminating their differences, and in suppressing all commotions which arose among them, and did not demand the least recompence from their allies for all these services. By this means their authority gained strength daily, and prepared the nations for entire subjection.
"And, indeed, upon pretense of offering them their good offices, of entering into their interests, and of reconciling them, they rendered themselves the sovereign arbiters of those whom they had restored to liberty, and whom they now considered, in some measure, as their freedmen. They used to depute commissioners to them, to inquire into their complaints, to weigh and examine the reasons on both sides, and to decide their quarrels; but when the articles were of such a nature that there was no possibility of reconciling them on the spot, they invited them to send their deputies to Rome. Afterward, they used, with plenary authority, to summon those who refused to be reconciled, obliged them to plead their cause before the senate, and even to appear in person there. From arbiters and mediators being become supreme judges, they soon assumed a magisterial tone, looked upon their decrees as irrevocable decisions, were greatly offended when the most implicit obedience was not paid to them, and gave the name of rebellion to a second resistance; thus there arose, in the Roman senate, a tribunal which judged all nations and kings, from which there was no appeal. This tribunal, at the end of every war, determined the rewards and punishments due to all parties. They dispossessed the vanquished nations of part of their territories, in order to bestow them on their allies, by which they did two things from which they reaped a double advantage; for they thereby engaged in the interest of Rome such kings as were in no way formidable to them, and from whom they had something to hope; and weakened others, whose friendship the Romans could not expect, and whose arms they had reason to dread. PRUS 152.2 – PRUS 152.4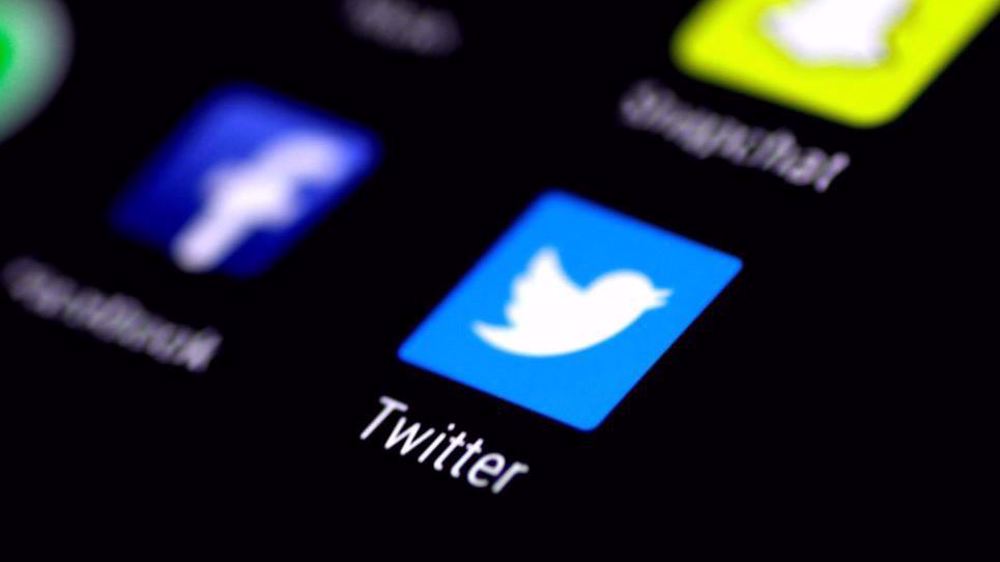 The Twitter application is seen on a phone screen August 3, 2017. (File photo by Reuters)
US main social media platforms have been hiring "an alarming number" of ex-FBI agents and other former "feds and spies" to run their operations, media reported.
"But be this as it will, we see by the event, to what this so much boasted lenity and moderation of the Romans was confined. Enemies to the liberty of all nations, having the utmost contempt for kings and monarchy, looking upon the whole universe as their prey, they grasped, with insatiable ambition, the conquest of the whole world; they seized indiscriminately all provinces and kingdoms, and extended their empire over all nations; in a word, they prescribed no other limits to their vast projects, than those which deserts and seas made it impossible to pass." 13
The expansion fever which laid such firm hold upon the people of the Roman republic has come upon the people of the republic of the United States. In both cases the game of the despoliation of nations and peoples has opened with a war "solely in the cause of humanity." In the former instance, the Romans did declare the people of the small Greek republics free and independent. The United States has not yet even done this much. The republics of Greece never became free. The "war for humanity" never gave them their liberty. They soon found, and that to their bitter disappointment, that they had only exchanged masters, and that the little finger of Rome was thicker than the loins of Philip of Macedon, and that if the king had chastised them with whips, the republic chastised them with scorpions. They soon found to their intense sorrow that in the "war for humanity" there had been a transfer made, and that they had been the subject of barter. It did not take them long to discover that they had only acquired a slavery more abject and complete than that which they had endured under their previous ruler. It was as much more complete as Rome was more powerful than Macedon. PRUS 154.2 – PRUS 155.1
An investigative analysis of employment and recruitment websites conducted by news outlet MintPress News earlier this week showed that Twitter was hiring an alarming number of former feds and spies.
The American "social media giant, in recent years, recruited dozens of individuals from the national security state to work in the fields of security, trust, safety and content," according to the research.
"Chief amongst these is the Federal Bureau of Investigation. The FBI is generally known as the domestic security and intelligence forces. However, it has recently expanded its remit into cyberspace," MintPress wrote.
"Twitter also directly employs active army officers. In 2019, Gordon Macmillan, the head of an editorial for the entire Europe, Middle East, and Africa region was revealed to be an officer in the British Army's notorious 77th Brigade – a unit dedicated to the online warfare and psychological operations. This bombshell news was steadfastly ignored across the media," the outlet revealed.
The investigation also found that Twitter was not the only social media platform that was "cultivating such an intimate relationship with the FBI and other groups belonging to the secret state."
"They acted in the same manner, and their politics were the same in regard to their treatment of kings. They first won over to their interest such among them as were the weakest, and consequently the least formidable; they gave them the title of allies, whereby their persons were rendered in some measure sacred and inviolable; and it was a kind of safeguard against other kings more powerful than themselves; they increased their revenues, and enlarged their territories, to let them see what they might expect from their protection. It was this which raised the kingdom of Pergamus to so exalted a pitch of grandeur.
"In the sequel the Romans invaded, upon different pretenses, those great potentates who divided Europe and Asia, and how haughtily did they treat them, even before they had conquered! A powerful king, confined within a narrow circle by a private man of Rome, was obliged to make his answer before he quitted it; how imperious was this! But then how did they treat vanquished kings? They command them to deliver up their children, and the heirs to their crown, as hostages and pledges of their fidelity and good behavior; oblige them to lay down their arms; forbid them to declare war, or conclude any alliance, without first obtaining their leave; banish them to the other side of the mountains; and leave them, in strictness of speech, only an empty title, and a vain show of royalty, divested of all its rights and advantages. PRUS 153.1 – PRUS 154.1
"Facebook, for example, has entered into a formal partnership with the Atlantic Council's Digital Forensics Research Lab, whereby the latter holds significant influence over 2.9 billion users' news feeds, helping to decide what content to promote and what content to suppress," it said, adding that the company has also employed former NATO Press Secretary Ben Nimmo as its head of intelligence.
TikTok, according to the outlet, has been "filling its organization with alumni of the Atlantic Council, NATO, the CIA and the State Department."
Reddit and various media, including Thomson Reuters and multiple US TV channels have also been actively employing former spies, MintPress News claims.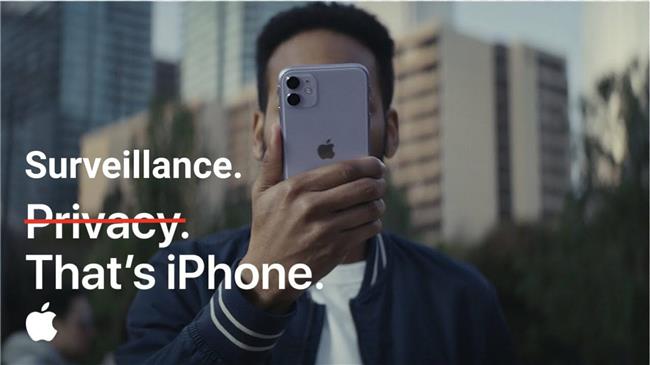 Snowden: US 'rolling out surveillance to entire world' with Iphone scanning
US whistle-blower Edward Snowden has censured a controversial plan by American tech giant Apple to scan user photos for child abuse imagery.
The issue of online spying has been the main concern for the masses since former US National Security Agency (NSA) member and whistleblower Edward Snowden revealed that the US was rolling out mass surveillance on the entire world.
Snowden began leaking classified intelligence documents in June 2013, revealing that NSA had been collecting the phone records of millions of Americans and foreign nationals as well as political leaders around the world.
In so many ways the times when Rome fell from her lofty estate as a republic and degenerated into a military empire are akin to our own. No historian has discerned this so clearly as Froude, and his delineation of that drama is powerful beyond description. He says:—
"With such vividness, with such transparent clearness, the age stands before us of Cato and Pompey, of Cicero and Julius Cæsar; the more distinctly because it was an age in so many ways the counterpart of our own, the blossoming period of the old civilization, when the intellect was trained to the highest point which it could reach; and on the great subjects of human interest, on morals and politics, on poetry and art, even on religion itself, and the speculative problems of life, men thought as we think, doubted where we doubt, argued as we argue, aspired and struggled after the same objects. It was an age of material progress and material civilization; an age of civil liberty and intellectual culture; an age of pamphlets and epigrams, of salons and dinner parties, of senatorial majorities and electoral corruption. The highest offices of state were open in theory to the meanest citizen; they were confined, in fact, to those who had the longest purses, or the most ready use of the tongue on popular platforms. Distinctions of birth had been exchanged for distinctions of wealth. The struggles between plebeians and patricians for equality of privilege were over, and a new division had been formed between the party of property and the party who desired a change in the structure of society. The free cultivators were disappearing from the soil. Italy was being absorbed into vast estates and held by a few favored families, and cultivated by slaves, while the old agricultural population was driven off the land, and was crowded into towns. The rich were extravagant, for life had ceased to have practical interests except for its material pleasures; the occupation of the higher classes was to obtain money without labor, and to spend it in idle enjoyment. Patriotism survived on the lips, but patriotism meant the ascendency of the party which would maintain the existing order of things, or would overthrow for a more equal distribution of the good things which alone were valued. Religion, once the foundation of the laws and rule of personal conduct, had subsided into opinion. The educated, in their hearts, disbelieved it. Temples were still built with increasing splendor; the established forms were scrupulously observed. Public men spoke conventionally of Providence, that they might throw on their opponents the odium of impiety; but of genuine belief that life had any serious meaning, there was none remaining beyond the circle of the silent, patient, ignorant multitude. The whole spiritual atmosphere was saturated with cant-cant moral, cant political, cant religious; an affectation of high principle which had ceased to touch the conduct, and flowed on in an increasing volume of insincere and unreal speech. The truest thinkers were those who, like Lucretius, spoke frankly out their real convictions, declared that Providence was a dream, and that man and the world he lived in were material phenomena generated by natural forces out of cosmic atoms, and into atoms to be again dissolved.
"Tendencies now in operation may a few generations hence land modern society in similar conclusions, unless other convictions revive meanwhile and get the mastery over them; of which possibility no more need be said than this, that unless there be such a revival, in some shape or other, the forces, whatever they be, which control the forms in which human things adjust themselves, will make an end again, as they made an end before , of what are called free institutions . Popular forms of government are possible only when individual men can govern their own lives on moral principles, and when duty is of more importance than pleasure, and justice than material expediency." 4
Then it was that there came upon the Romans that extraordinary spirit of expansion, which led them to believe that theirs was a manifest destiny to rule the entire world; and in a few short years, from being a snug little country, locked in the arms of twin seas, Rome was transformed into an imperialism, set for the despoliation of every conquerable nation. On this point Froude has said:—
"Italy had fallen to them by natural and wholesome expansion ; but from being sovereigns of Italy, they became a race of imperial conquerors . Suddenly and in comparatively a few years after the one power was gone which could resist them, they became the actual or virtual rulers of the entire circuit of the Mediterranean. The southeast of Spain, the coast of France from the Pyrenees to Nice, the north of Italy, Illyria and Greece, Sardinia, Sicily, and the Greek islands, the southern and western shores of Asia Minor, were Roman provinces, governed directly by Roman magistrates. On the African side, Mauritania (Morocco) was still free. Numidia (the modern Algeria) retained its native dynasty, but was a Roman dependency. The Carthaginian dominions, Tunis and Tripoli, had been annexed to the empire. The interior of Asia Minor up to the Euphrates, with Syria and Egypt, were under sovereigns, called allies, but like the native princes in India, subject to a Roman protectorate. Over this enormous territory, rich with the accumulated treasures of centuries, and inhabited by thriving, industrious races, the energetic Roman men of business had spread and settled themselves, gathering into their hands the trade, the financial administration, the entire commercial control of the Mediterranean basin. They had been trained in thrift and economy, in abhorrence of debt, in strictest habits of close and careful management. Their frugal education, their early lessons in the value of money, good and excellent as these lessons were, led them, as a matter of course, to turn to account their extraordinary opportunities. Governors with their staffs, permanent officials, contractors for the revenue, negotiators, bill-brokers, bankers, merchants, were scattered everywhere in thousands. Money poured in upon them in rolling streams of gold. The largest share of the spoils fell to the Senate and the senatorial families. The Senate was the permanent council of state, and was the real administrator of the empire. The Senate had the control of the treasury, conducted the public policy, appointed from its own ranks the governors of the provinces. It was patrician in sentiment, but not necessarily patrician in composition. The members of it had virtually been elected for life by the people, and were almost entirely those who had been quæstors, ædiles, prætors, or consuls; and these offices had been long open to the plebeians. It was an aristocracy, in theory a real one, but tending to become, as civilization went forward, an aristocracy of the rich. How the senatorial privileges affected the management of the provinces will be seen more and more particularly as we go on. It is enough at present to say that the nobles and great commoners of Rome rapidly found themselves in possession of revenues which their fathers could not have imagined in their dreams; and money, in the stage of progress at which Rome had arrived, was convertible into power PRUS 140.2 – PRUS 142.3
---
Press TV's website can also be accessed at the following alternate addresses:
SHARE THIS ARTICLE
US social media Twitter Facebook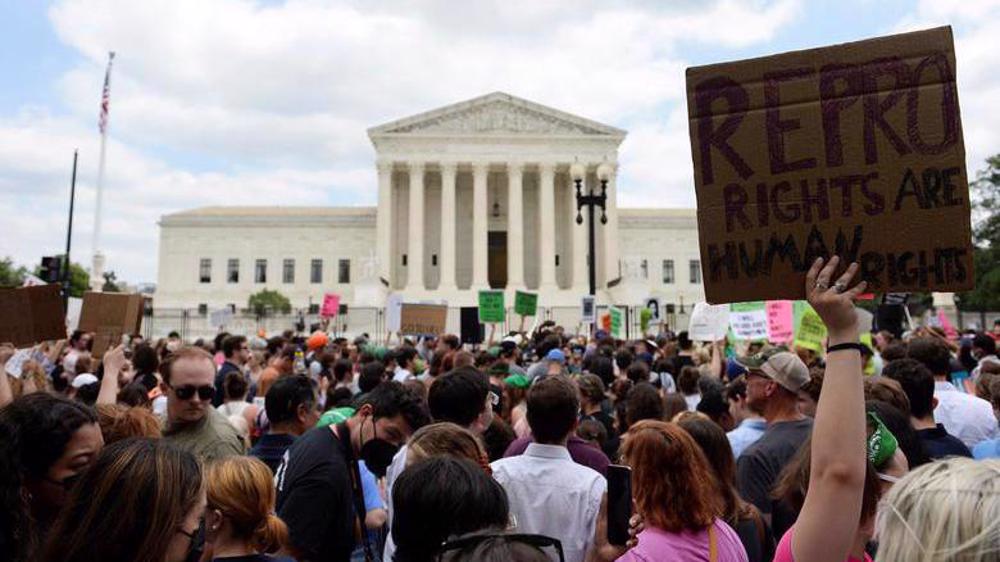 US Supreme Court overturns abortion rightsSupreme Court: Americans have right to carry guns in publicPolice response to Texas school shooting 'abject failure': Official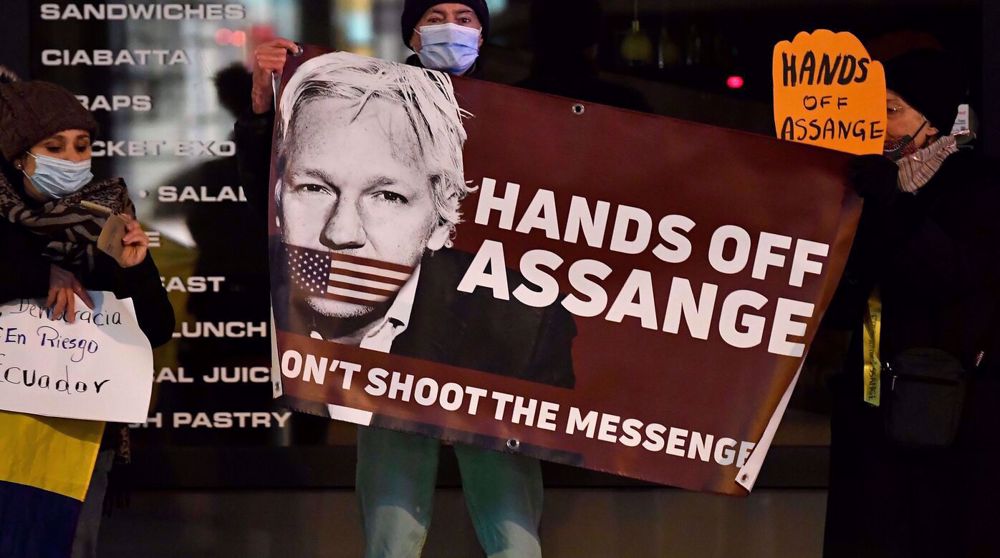 Snowden: Assange prosecution shows Biden's lip service to press freedom