Friday, 20 May 2022 4:44 AM [ Last Update: Friday, 20 May 2022 5:22 AM ]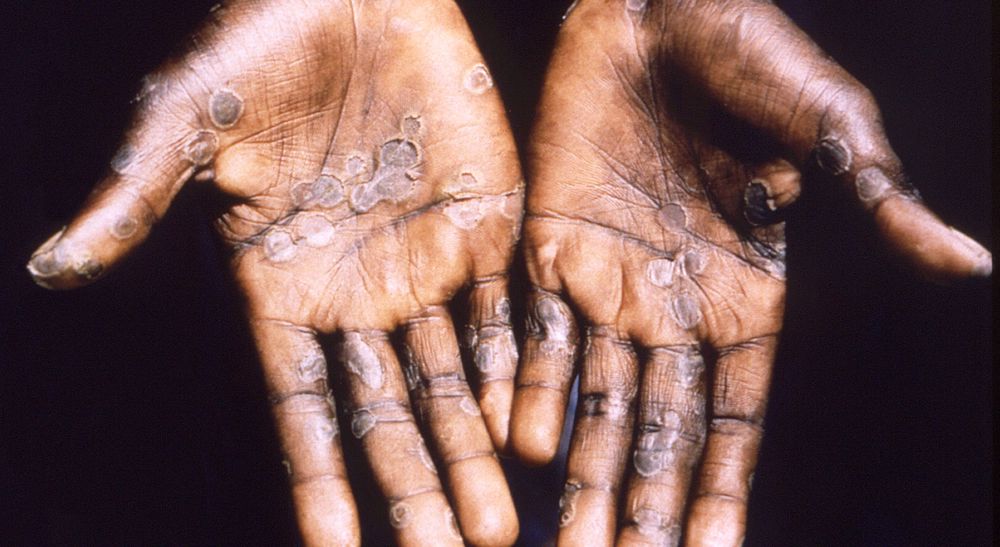 The palms of a monkeypox case patient from Lodja, a city located within the Katako-Kombe Health Zone, are seen during a health investigation in the Democratic Republic of Congo in 1997. (Photo by Reuters)
With the COVID-19 pandemic still lingering, a new health scare in the form of a rare viral infection of monkeypox has emerged in Europe and the US, putting health authorities on high alert.
The outbreak is small — so far 68 suspected cases, including 8 in England and 20 in Portugal, have been identified – but the transmission ways of the virus are still shrouded in mystery.
Health authorities in the UK have little clue where people contracted the virus, amid growing concern the virus may be spreading through the community, possibly through a new route of transmission.
Satan works through the elements also to garner his harvest of unprepared souls. He has studied the secrets of the laboratories of nature, and he uses all his power to control the elements as far as God allows. When he was suffered to afflict Job, how quickly flocks and herds, servants, houses, children, were swept away, one trouble succeeding another as in a moment. It is God that shields His creatures and hedges them in from the power of the destroyer. But the Christian world have shown contempt for the law of Jehovah; and the Lord will do just what He has declared that He would—He will withdraw His blessings from the earth and remove His protecting care from those who are rebelling against His law and teaching and forcing others to do the same. Satan has control of all whom God does not especially guard. He will favor and prosper some in order to further his own designs, and he will bring trouble upon others and lead men to believe that it is God who is afflicting them.
While appearing to the children of men as a great physician who can heal all their maladies, he will bring disease and disaster, until populous cities are reduced to ruin and desolation. Even now he is at work. In accidents and calamities by sea and by land, in great conflagrations, in fierce tornadoes and terrific hailstorms, in tempests, floods, cyclones, tidal waves, and earthquakes, in every place and in a thousand forms, Satan is exercising his power. He sweeps away the ripening harvest, and famine and distress follow. He imparts to the air a deadly taint, and thousands perish by the pestilence. These visitations are to become more and more frequent and disastrous. Destruction will be upon both man and beast. "The earth mourneth and fadeth away," "the haughty people … do languish. The earth also is defiled under the inhabitants thereof; because they have transgressed the laws, changed the ordinance, broken the everlasting covenant." Isaiah 24:4, 5.
And then the great deceiver will persuade men that those who serve God are causing these evils. The class that have provoked the displeasure of Heaven will charge all their troubles upon those whose obedience to God's commandments is a perpetual reproof to transgressors. It will be declared that men are offending God by the violation of the Sunday sabbath; that this sin has brought calamities which will not cease until Sunday observance shall be strictly enforced; and that those who present the claims of the fourth commandment, thus destroying reverence for Sunday, are troublers of the people, preventing their restoration to divine favor and temporal prosperity. Thus the accusation urged of old against the servant of God will be repeated and upon grounds equally well established: "And it came to pass, when Ahab saw Elijah, that Ahab said unto him, Art thou he that troubleth Israel? And he answered, I have not troubled Israel; but thou, and thy father's house, in that ye have forsaken the commandments of the Lord, and thou hast followed Baalim." 1 Kings 18:17, 18. As the wrath of the people shall be excited by false charges, they will pursue a course toward God's ambassadors very similar to that which apostate Israel pursued toward Elijah. GC 589.2 – GC 590.1
The rare viral disease was first reported in the Democratic Republic of Congo in the 1970s.
Apart from the UK and Portugal, Spain said it was testing 23 potential cases, Canada reported 13 suspected cases of the virus, Sweden confirmed one case on Thursday, Australia has also found a "probable" case while the US state of Massachusetts announced it had found a case in a man who recently traveled to Canada.
"This [outbreak] is rare and unusual," epidemiologist Susan Hopkins, who's the chief medical adviser of the UK Health Security Agency (UKHSA), said in a statement on Monday.
"Exactly where and how they [the people] acquired their infections remains under urgent investigation," the agency said in the statement.
Jimmy Whitworth, a professor of international public health at the London School of Hygiene and Tropical Medicine, was quoted as saying that it was "highly unusual".
"Historically, there have been very few cases exported. It has only happened eight times in the past before this year," he said.
Monkeypox causes fever, body aches, enlarged lymph nodes, and eventually "pox," or painful, fluid-filled blisters on the face, hands, and feet, according to medical experts.
Most people recover from the illness, which is endemic in parts of central and western Africa and usually the result of close contact with infected animals, within a few weeks, but it can be fatal.
One of its versions is deemed deadly and kills up to 10 percent of people infected, but the version spreading presently in the UK is said to be milder with a 1 percent fatality rate.
The first case of monkeypox was confirmed in the UK earlier this month. The country is working with the World Health Organization (WHO) to investigate the virus's spread after being unable to find a link between the initial case, in a man who had traveled from Nigeria, and the more recent ones.
Health authorities suspect some of the infections may have occurred through sexual contact – in this instance among gay or bisexual men – with four of the UK cases identified among people who visited sexual health clinics after developing the rash associated with monkeypox.
In seeking to cast contempt upon the divine statutes, Satan has perverted the doctrines of the Bible, and errors have thus become incorporated into the faith of thousands who profess to believe the Scriptures. The last great conflict between truth and error is but the final struggle of the long-standing controversy concerning the law of God. Upon this battle we are now entering—a battle between the laws of men and the precepts of Jehovah, between the religion of the Bible and the religion of fable and tradition.
The agencies which will unite against truth and righteousness in this contest are now actively at work. God's holy word, which has been handed down to us at such a cost of suffering and blood, is but little valued. The Bible is within the reach of all, but there are few who really accept it as the guide of life. Infidelity prevails to an alarming extent, not in the world merely, but in the church. Many have come to deny doctrines which are the very pillars of the Christian faith. The great facts of creation as presented by the inspired writers, the fall of man, the atonement, and the perpetuity of the law of God, are practically rejected, either wholly or in part, by a large share of the professedly Christian world. Thousands who pride themselves upon their wisdom and independence regard it as an evidence of weakness to place implicit confidence in the Bible; they think it a proof of superior talent and learning to cavil at the Scriptures and to spiritualize and explain away their most important truths. Many ministers are teaching their people, and many professors and teachers are instructing their students, that the law of God has been changed or abrogated; and those who regard its requirements as still valid, to be literally obeyed, are thought to be deserving only of ridicule or contempt GC 582.2 – GC 582.3
"What is even more bizarre is finding cases that appear to have acquired the infection via sexual contact," epidemiologist Mateo Prochazka at the UKHSA tweeted. "This is a novel route of transmission that will have implications for outbreak response and control."
What is even more bizarre is finding cases that appear to have acquired the infection via sexual contact – this is a novel route of transmission that will have implications for outbreak response and control.— Mateo Prochazka (@teozka) May 17, 2022
"No source of infection has yet been confirmed for either the family or GBMSM clusters," the World Health Organization (WHO) said in a statement on Wednesday.
"Based on currently available information, the infection seems to have been locally acquired in the United Kingdom. The extent of local transmission is unclear at this stage and there is the possibility of identification of further cases."
The UK, Portugal, Spain, and the US are among the countries that have reported the monkeypox virus infection cases in recent days.
---
Press TV's website can also be accessed at the following alternate addresses:
SHARE THIS ARTICLE
US Europe Canada UK Spain Congo virus infections portugal Monkeypox european countries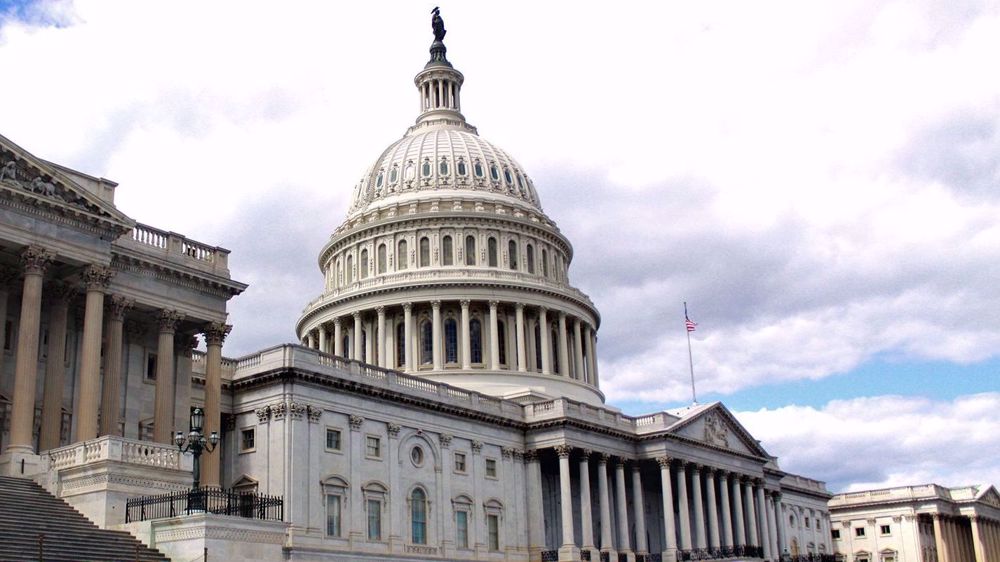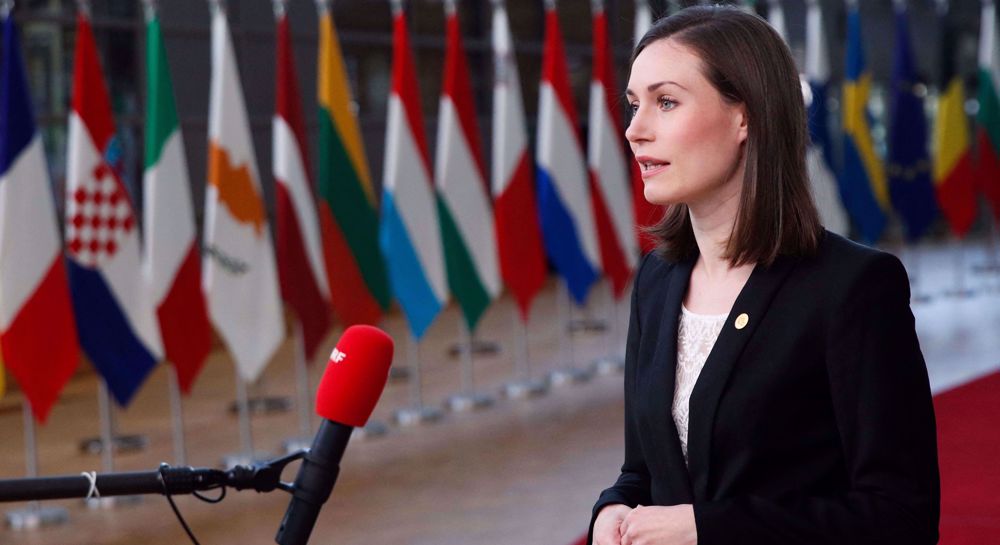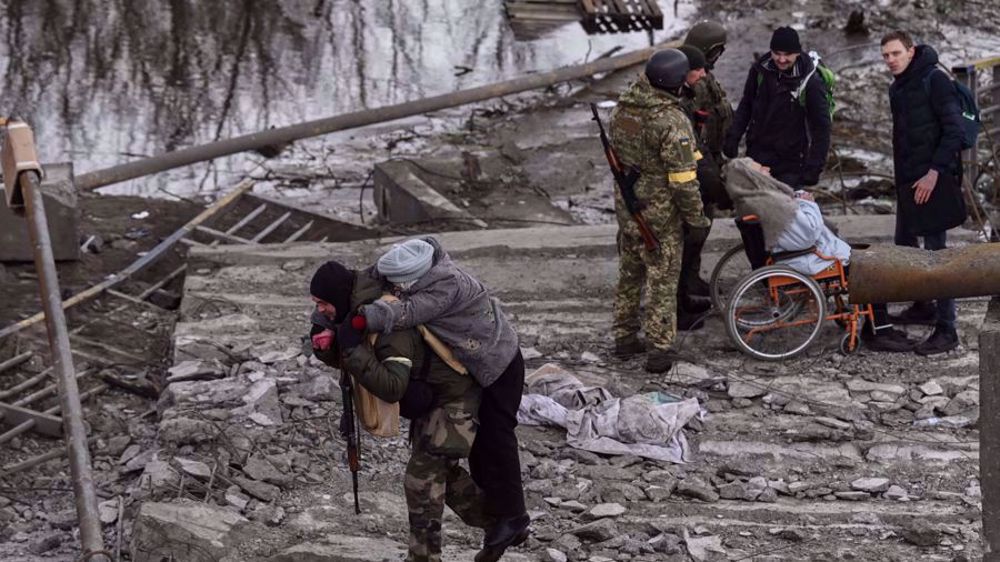 US Senate passes whopping $40 billion for UkrainePM Marin: No nuclear arms or NATO bases on Finland's soilUkraine determined to take back cities captured by Russia: Zelensky
Sign up for our Newsletter
Sign up for our newsletter to receive a daily email of our best contentGET STARTED
https://talk.hyvor.com/api/embed/422/iframe?pageIdentifier=https%3A%2F%2Fwww.presstv.ir%2FDetail%2F2022%2F05%2F20%2F682408%2Fmonkeypox-infection-virus-UK-US-European-countries-&pageURL=https%3A%2F%2Fwww.presstv.ir%2FDetail%2F2022%2F05%2F20%2F682408%2Fmonkeypox-infection-virus-UK-US-European-countries-&hostname=www.presstv.ir&port=&protocol=https%3A&title=Europe%2C%20US%20on%20alert%20after%20rare%20monkeypox%20virus%20outbreak&lst=eyJpdiI6IjhPNzVkbWZ5UFJ5MVNhNHZ1bkdjOUE9PSIsInZhbHVlIjoiNlpVS0ViU0FvT0t2bElReStBVCtlVnhURjlHdG5ocUpscnd5VnA3Zm5OT056bkVBYWVlTkd1c2Q0dlRBOW5YaSIsIm1hYyI6IjYyNTA3NTEwZDYwZTI0ODRkMjUxNzA0MGJiNzU1Yjg4MjczNWVkM2QxOWU2ZjJjODQ5MTcwMjFmZDZiZjUyNzAiLCJ0YWciOiIifQ%3D%3D
Europe, US on alert after rare monkeypox virus outbreakVIDEO | Report: Botched US exit triggered collapse of Afghan govt., security forcesVIDEO | Raging war in Ukraine creating ethnic divide in the countryVIDEO | Press TV's news headlinesBiden: US fully backs Sweden and Finland NATO bidsChina seeks to expand BRICS bloc of emerging economiesVIDEO | Europa League: Eintracht beat Rangers to win titleUS Senate passes whopping $40 billion for Ukraine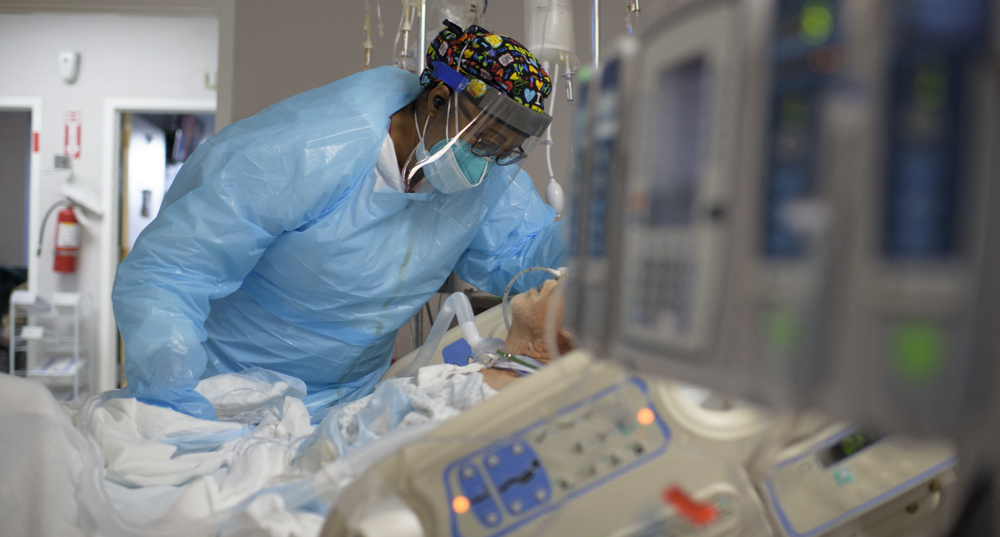 One million COVID-19 death toll in US grim reminder of Trump's lies and denial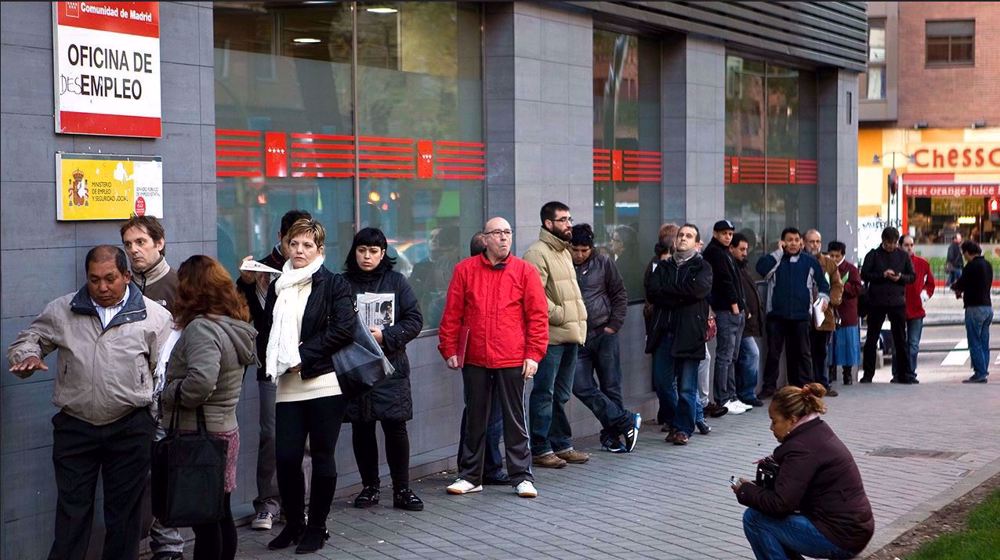 Study: Young people main victims of crisis triggered by COVID-19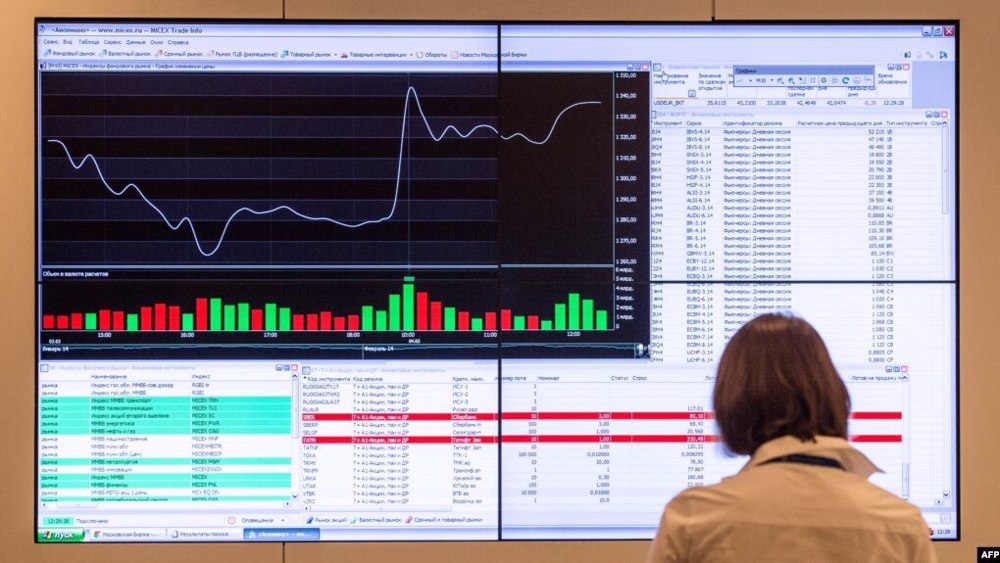 EU growth stalls as Ukraine war, COVID drag major economies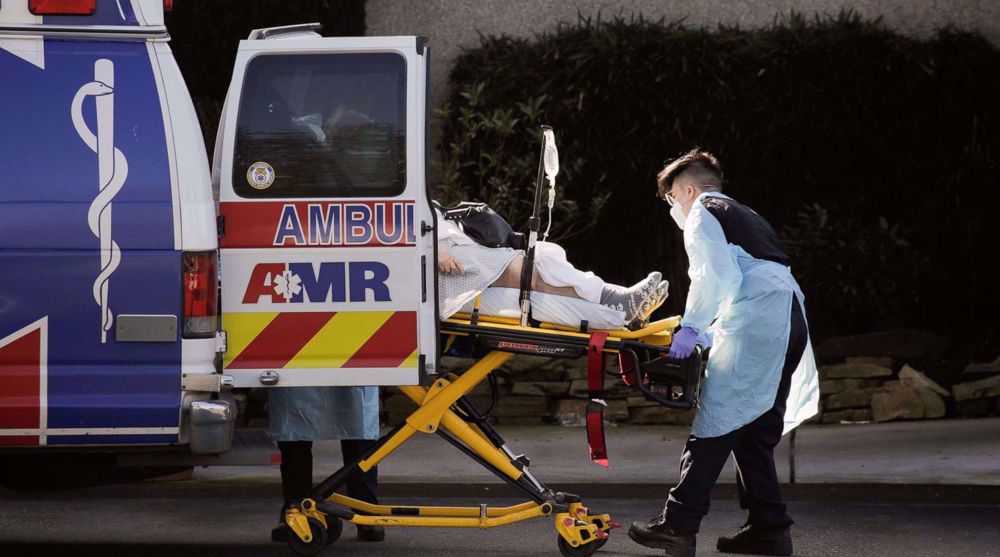 US Covid-19 emergency declaration extended for another 90 days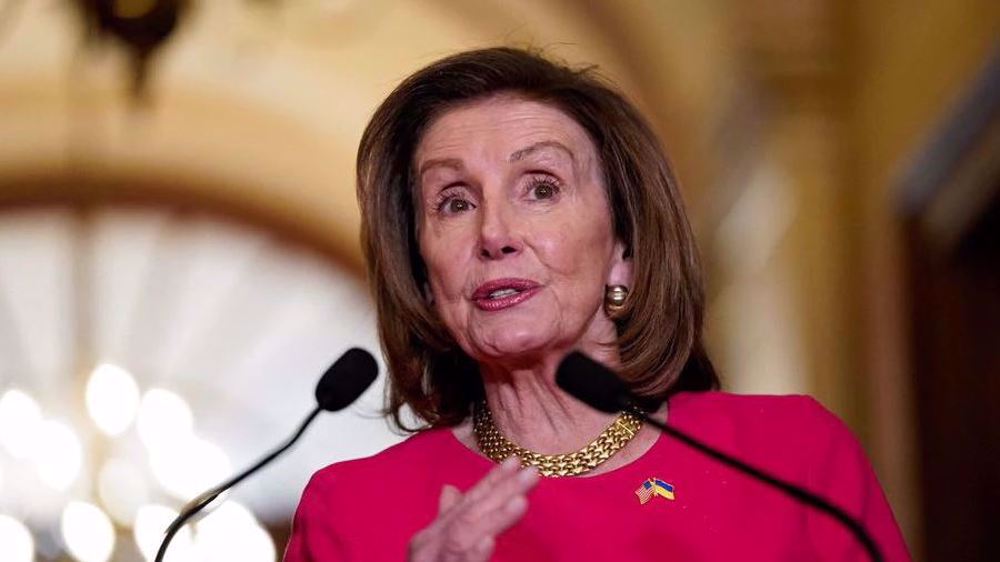 US House Speaker Pelosi is the latest US official to test positive for COVID
PRESSTV© Copyright 2022 PressTV. All rights reserved.