Romanism is now regarded by Protestants with far greater favor than in former years. In those countries where Catholicism is not in the ascendancy, and the papists are taking a conciliatory course in order to gain influence, there is an increasing indifference concerning the doctrines that separate the reformed churches from the papal hierarchy; the opinion is gaining ground that, after all, we do not differ so widely upon vital points as has been supposed, and that a little concession on our part will bring us into a better understanding with Rome. The time was when Protestants placed a high value upon the liberty of conscience which had been so dearly purchased. They taught their children to abhor popery and held that to seek harmony with Rome would be disloyalty to God. But how widely different are the sentiments now expressed!
The defenders of the papacy declare that the church has been maligned, and the Protestant world are inclined to accept the statement. Many urge that it is unjust to judge the church of today by the abominations and absurdities that marked her reign during the centuries of ignorance and darkness. They excuse her horrible cruelty as the result of the barbarism of the times and plead that the influence of modern civilization has changed her sentiments.
Have these persons forgotten the claim of infallibility put forth for eight hundred years by this haughty power? So far from being relinquished, this claim was affirmed in the nineteenth century with greater positiveness than ever before. As Rome asserts that the "church never erred; nor will it, according to the Scriptures, ever err " (John L. von Mosheim, Institutes of Ecclesiastical History, book 3, century II, part 2, chapter 2, section 9, note 17), how can she renounce the principles which governed her course in past ages?
The papal church will never relinquish her claim to infallibility. All that she has done in her persecution of those who reject her dogmas she holds to be right; and would she not repeat the same acts, should the opportunity be presented? Let the restraints now imposed by secular governments be removed and Rome be reinstated in her former power, and there would speedily be a revival of her tyranny and persecution.
A well-known writer speaks thus of the attitude of the papal hierarchy as regards freedom of conscience, and of the perils which especially threaten the United States from the success of her policy:
"There are many who are disposed to attribute any fear of Roman Catholicism in the United States to bigotry or childishness. Such see nothing in the character and attitude of Romanism that is hostile to our free institutions, or find nothing portentous in its growth. Let us, then, first compare some of the fundamental principles of our government with those of the Catholic Church.
"The Constitution of the United States guarantees liberty of conscience . Nothing is dearer or more fundamental. Pope Pius IX, in his Encyclical Letter of August 15, 1854, said: `The absurd and erroneous doctrines or ravings in defense of liberty of conscience are a most pestilential error—a pest, of all others, most to be dreaded in a state.' The same pope, in his Encyclical Letter of December 8, 1864, anathematized `those who assert the liberty of conscience and of religious worship,' also 'all such as maintain that the church may not employ force.'
"The pacific tone of Rome in the United States does not imply a change of heart. She is tolerant where she is helpless. Says Bishop O'Connor: 'Religious liberty is merely endured until the opposite can be carried into effect without peril to the Catholic world.'… The archbishop of St. Louis once said: 'Heresy and unbelief are crimes; and in Christian countries, as in Italy and Spain, for instance, where all the people are Catholics, and where the Catholic religion is an essential part of the law of the land, they are punished as other crimes.'…
"Every cardinal, archbishop, and bishop in the Catholic Church takes an oath of allegiance to the pope, in which occur the following words: 'Heretics, schismatics, and rebels to our said lord (the pope), or his aforesaid successors, I will to my utmost persecute and oppose.'"—Josiah Strong, Our Country, ch. 5, pars. 2-4. See Appendix for Corrected References. GC 563.1 – GC 565.2
Different parts of France have a very different Sunday experience, but there are still plenty of places where everything closes on a Sunday.
Published: 3 May 2022 13:45 CEST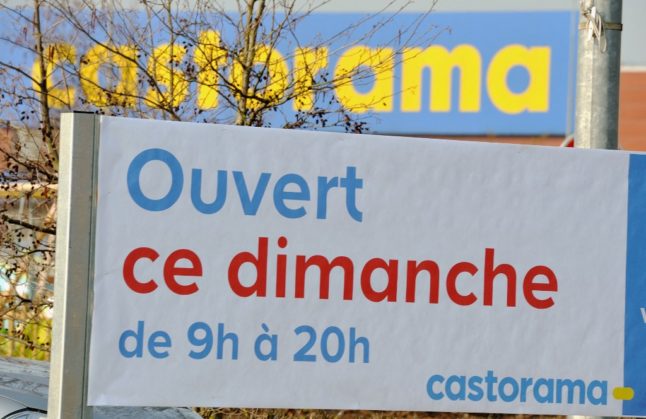 Sunday opening is becoming more common in France. Photo by Philippe HUGUEN / AFP
Readers of a certain age will probably remember long, boring Sundays when everything closed down and you had to make your own entertainment – and in some parts of France that is still the case.
But your Sunday experience in France will differ quite markedly depending on where you are.
In big cities you will have no problem finding shops that are open on a Sunday.
You will, however, notice that many small and independent businesses are closed on a Sunday while others – particularly boulangeries and florists – are only open in the morning. This is to allow French families to pick up bread and a delicious pâtisserie tart for lunch en famille, as well as a gift of flowers or a plant for the hostess if they are lunching out.
Offices, including government offices and post offices, will close on a Sunday, while many public spaces such as leisure centres, museums and parks will have different opening times on Sundays.
In the movements now in progress in the United States to secure for the institutions and usages of the church the support of the state, Protestants are following in the steps of papists. Nay, more, they are opening the door for the papacy to regain in Protestant America the supremacy which she has lost in the Old World. And that which gives greater significance to this movement is the fact that the principal object contemplated is the enforcement of Sunday observance—a custom which originated with Rome, and which she claims as the sign of her authority. It is the spirit of the papacy—the spirit of conformity to worldly customs, the veneration for human traditions above the commandments of God—that is permeating the Protestant churches and leading them on to do the same work of Sunday exaltation which the papacy has done before them.
If the reader would understand the agencies to be employed in the soon-coming contest, he has but to trace the record of the means which Rome employed for the same object in ages past. If he would know how papists and Protestants united will deal with those who reject their dogmas, let him see the spirit which Rome manifested toward the Sabbath and its defenders.
Royal edicts, general councils, and church ordinances sustained by secular power were the steps by which the pagan festival attained its position of honor in the Christian world. The first public measure enforcing Sunday observance was the law enacted by Constantine. (A.D. 321; see Appendix note for page 53.) This edict required townspeople to rest on "the venerable day of the sun," but permitted countrymen to continue their agricultural pursuits. Though virtually a heathen statute, it was enforced by the emperor after his nominal acceptance of Christianity.
The royal mandate not proving a sufficient substitute for divine authority, Eusebius, a bishop who sought the favor of princes, and who was the special friend and flatterer of Constantine, advanced the claim that Christ had transferred the Sabbath to Sunday. Not a single testimony of the Scriptures was produced in proof of the new doctrine. Eusebius himself unwittingly acknowledges its falsity and points to the real authors of the change. "All things," he says, "whatever that it was duty to do on the Sabbath, these we have transferred to the Lord's Day."—Robert Cox, Sabbath Laws and Sabbath Duties, page 538. But the Sunday argument, groundless as it was, served to embolden men in trampling upon the Sabbath of the Lord. All who desired to be honored by the world accepted the popular festival.
As the papacy became firmly established, the work of Sunday exaltation was continued. For a time the people engaged in agricultural labor when not attending church, and the seventh day was still regarded as the Sabbath. But steadily a change was effected. Those in holy office were forbidden to pass judgment in any civil controversy on the Sunday. Soon after, all persons, of whatever rank, were commanded to refrain from common labor on pain of a fine for freemen and stripes in the case of servants. Later it was decreed that rich men should be punished with the loss of half of their estates; and finally, that if still obstinate they should be made slaves. The lower classes were to suffer perpetual banishment.
Miracles also were called into requisition. Among other wonders it was reported that as a husbandman who was about to plow his field on Sunday cleaned his plow with an iron, the iron stuck fast in his hand, and for two years he carried it about with him, "to his exceeding great pain and shame."—Francis West, Historical and Practical Discourse on the Lord's Day, page 174. GC 573.1 – GC 575.1
Frauds and forgeries to advance the power and prosperity of the church have in all ages been esteemed lawful by the papal hierarchy.
The roll forbade labor from the ninth hour, three o'clock, on Saturday afternoon, till sunrise on Monday; and its authority was declared to be confirmed by many miracles. It was reported that persons laboring beyond the appointed hour were stricken with paralysis. A Miller who attempted to grind his corn, saw, instead of flour, a torrent of blood come forth, and the mill wheel stood still, notwithstanding the strong rush of water. A woman who placed dough in the oven found it raw when taken out, though the oven was very hot. Another who had dough prepared for baking at the ninth hour, but determined to set it aside till Monday, found, the next day, that it had been made into loaves and baked by divine power. A man who baked bread after the ninth hour on Saturday found, when he broke it the next morning, that blood started therefrom. By such absurd and superstitious fabrications did the advocates of Sunday endeavor to establish its sacredness. (See Roger de Hoveden, Annals, vol. 2, pp. 526-530.)
In Scotland, as in England, a greater regard for Sunday was secured by uniting with it a portion of the ancient Sabbath. But the time required to be kept holy varied. An edict from the king of Scotland declared that "Saturday from twelve at noon ought to be accounted holy," and that no man, from that time till Monday morning, should engage in worldly business.—Morer, pages 290, 291.
But notwithstanding all the efforts to establish Sunday sacredness, papists themselves publicly confessed the divine authority of the Sabbath and the human origin of the institution by which it had been supplanted. In the sixteenth century a papal council plainly declared: "Let all Christians remember that the seventh day was consecrated by God, and hath been received and observed, not only by the Jews, but by all others who pretend to worship God; though we Christians have changed their Sabbath into the Lord's Day."— Ibid., pages 281, 282. Those who were tampering with the divine law were not ignorant of the character of their work. They were deliberately setting themselves above God.
A striking illustration of Rome's policy toward those who disagree with her was given in the long and bloody persecution of the Waldenses, some of whom were observers of the Sabbath. Others suffered in a similar manner for their fidelity to the fourth commandment. The history of the churches of Ethiopia and Abyssinia is especially significant. Amid the gloom of the Dark Ages, the Christians of Central Africa were lost sight of and forgotten by the world, and for many centuries they enjoyed freedom in the exercise of their faith. But at last Rome learned of their existence, and the emperor of Abyssinia was soon beguiled into an acknowledgment of the pope as the vicar of Christ. Other concessions followed. An edict was issued forbidding the observance of the Sabbath under the severest penalties. (See Michael Geddes, Church History of Ethiopia, pages 311, 312.) But papal tyranny soon became a yoke so galling that the Abyssinians determined to break it from their necks. After a terrible struggle the Romanists were banished from their dominions, and the ancient faith was restored. The churches rejoiced in their freedom, and they never forgot the lesson they had learned concerning the deception, the fanaticism, and the despotic power of Rome. Within their solitary realm they were content to remain, unknown to the rest of Christendom.
The churches of Africa held the Sabbath as it was held by the papal church before her complete apostasy. While they kept the seventh day in obedience to the commandment of God, they abstained from labor on the Sunday in conformity to the custom of the church. Upon obtaining supreme power, Rome had trampled upon the Sabbath of God to exalt her own; but the churches of Africa, hidden for nearly a thousand years, did not share in this apostasy. When brought under the sway of Rome, they were forced to set aside the true and exalt the false sabbath; but no sooner had they regained their independence than they returned to obedience to the fourth commandment. (See Appendix.)
These records of the past clearly reveal the enmity of Rome toward the true Sabbath and its defenders, and the means which she employs to honor the institution of her creating. The word of God teaches that these scenes are to be repeated as Roman Catholics and Protestants shall unite for the exaltation of the Sunday.
The prophecy of Revelation 13 declares that the power represented by the beast with lamblike horns shall cause "the earth and them which dwell therein" to worship the papacy—there symbolized by the beast "like unto a leopard." The beast with two horns is also to say "to them that dwell on the earth, that they should make an image to the beast;" and, furthermore, it is to command all, "both small and great, rich and poor, free and bond," to receive the mark of the beast. Revelation 13:11-16. It has been shown that the United States is the power represented by the beast with lamblike horns, and that this prophecy will be fulfilled when the United States shall enforce Sunday observance, which Rome claims as the special acknowledgment of her supremacy. But in this homage to the papacy the United States will not be alone. The influence of Rome in the countries that once acknowledged her dominion is still far from being destroyed. And prophecy foretells a restoration of her power. "I saw one of his heads as it were wounded to death; and his deadly wound was healed: and all the world wondered after the beast." Verse 3. The infliction of the deadly wound points to the downfall of the papacy in 1798. After this, says the prophet, "his deadly wound was healed: and all the world wondered after the beast." Paul states plainly that the "man of sin" will continue until the second advent. 2 Thessalonians 2:3-8. To the very close of time he will carry forward the work of deception. And the revelator declares, also referring to the papacy: "All that dwell upon the earth shall worship him, whose names are not written in the book of life." Revelation 13:8. In both the Old and the New World, the papacy will receive homage in the honor paid to the Sunday institution, that rests solely upon the authority of the Roman Church. GC 576.1 – GC 578.3
A day of great intellectual darkness has been shown to be favorable to the success of the papacy. It will yet be demonstrated that a day of great intellectual light is equally favorable for its success. In past ages, when men were without God's word and without the knowledge of the truth, their eyes were blindfolded, and thousands were ensnared, not seeing the net spread for their feet. In this generation there are many whose eyes become dazzled by the glare of human speculations, "science falsely so called;" they discern not the net, and walk into it as readily as if blindfolded. God designed that man's intellectual powers should be held as a gift from his Maker and should be employed in the service of truth and righteousness; but when pride and ambition are cherished, and men exalt their own theories above the word of God, then intelligence can accomplish greater harm than ignorance. Thus the false science of the present day, which undermines faith in the Bible, will prove as successful in preparing the way for the acceptance of the papacy, with its pleasing forms, as did the withholding of knowledge in opening the way for its aggrandizement in the Dark Ages. GC 572.3
It's also worth noting that many cities hold public events on a Sunday which means that access to some areas may be restricted.
In Paris the central arrondissements go car free once a month on a Sunday (and the city also holds a monthly 'free museum Sunday' when all state-owned museums have free entry).
In smaller towns its a mixed picture – usually the supermarket will be open at least on Sunday morning, and you're likely to find a boulangerie and maybe a florist open on a Sunday morning.
Some supermarkets that open on a Sunday offer automatic checkouts only – meaning that you have to pay by card and you cannot buy alcohol.
It's likely that most other shops will be closed, although it varies from town to town – and places that depend on the tourist trade are much more likely to have shops open on a Sunday.
In both towns and cities pharmacies usually operate a formal or informal rota system, so that in any reasonably-sized town or – in the cities – neighbourhood at least one pharmacy is open on a Sunday.
Once you get into the countryside and small towns, expect to find most things closed on a Sunday.
It's also not unusual for small and independent businesses to also close on a Monday – this is to give staff who worked on Saturday a proper two-day break.
Changes
Sunday opening is definitely changing in France, driven by a mixture of new laws and social attitudes.
In 2015 François Hollande's government introduced a relaxation in the strict Sunday closing rules that allowed local authorities to authorise Sunday opening for shops and also created 'international tourist zones' where places that a lot of tourists could also open their shops on a Sunday.
Since then, Sunday opening has become more and more common.
This change has been a controversial one though – in 2019 the decision by the retail chain Casino to open its hypermarché stores on a Sunday morning prompted demonstrations.
While traditionally it was Christian groups who opposed Sunday opening, these days it's just as likely to be trade unions – who are concerned about the effect on employees' work-life balance and right to time off if Sunday opening becomes the norm.
Some supermarkets have attempted to circumvent this by opening on Sundays with automated checkouts only, in order to reduce staffing levels.
Increasingly, green groups are also opposing Sunday opening as they focus on reducing consumption in order to save the planet.
While many shoppers welcome the convenience of Sunday opening, there is still plenty of support for making Sunday a more relaxing day where shopping is off the menu.
When we ran a poll of readers of The Local in 2019, 58 percent were against increasing Sunday opening.
https://platform.twitter.com/embed/Tweet.html?dnt=true&embedId=twitter-widget-0&features=eyJ0ZndfZXhwZXJpbWVudHNfY29va2llX2V4cGlyYXRpb24iOnsiYnVja2V0IjoxMjA5NjAwLCJ2ZXJzaW9uIjpudWxsfSwidGZ3X3NwYWNlX2NhcmQiOnsiYnVja2V0Ijoib2ZmIiwidmVyc2lvbiI6bnVsbH19&frame=false&hideCard=false&hideThread=false&id=1166292527407874049&lang=en&origin=https%3A%2F%2Fwww.thelocal.fr%2F20220503%2Fclosed-open-or-restricted-shopping-whats-the-deal-with-sunday-opening-in-france%2F&sessionId=b98263fc34aa1586f2317958eedfbe5622aa81ee&siteScreenName=TheLocalFrance&theme=light&widgetsVersion=c8fe9736dd6fb%3A1649830956492&width=550px
The Localnews@thelocal.fr@thelocalfrance
RELATED TOPICS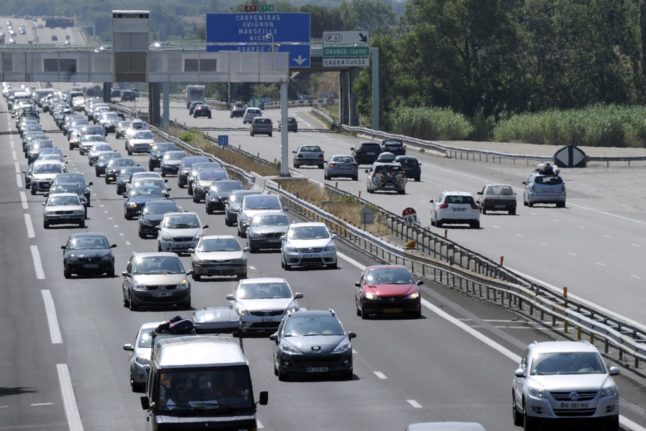 'Be prepared to be patient' – Registering your British car in France after Brexit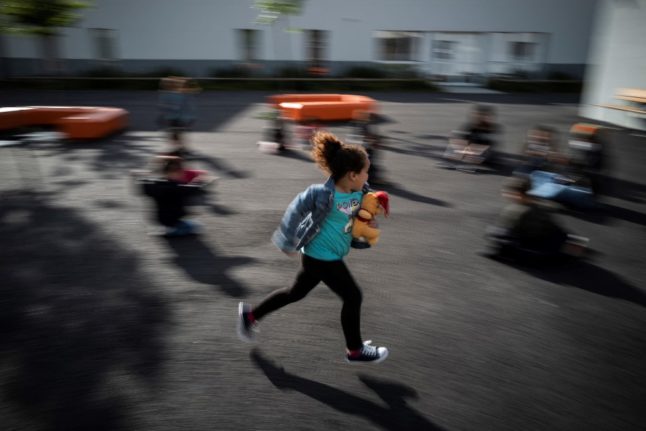 Kids, old age and tax rules: 6 essential articles for life in France
For members
'Be prepared to be patient' – Registering your British car in France after Brexit
One of the many changes ushered in by Brexit concerns bringing a UK-registered car to France. The new process is considerably more complicated, but possible – as motorist Mark Pyman found out.
Published: 2 May 2022 11:16 CEST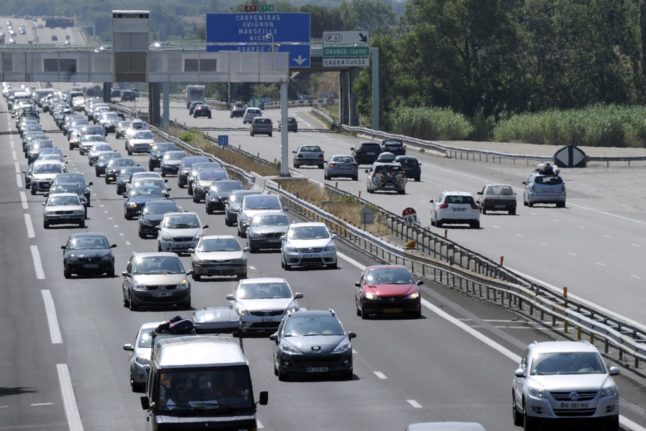 It's been quite a common practice among Brits moving to France to bring their car with them and re-register it as French, as cars – especially second-hand ones – have historically been cheaper in the UK.
However since Brexit what was a relatively simple process has become a lot more complicated.
This does not apply to people who are merely visiting France, but those who are moving to live here full time.
Plenty of people have given up and bought a French car instead, but if you prefer to keep your British vehicle there is a length re-registration process to go through.
READ ALSO Reader question: How can I import a car from the UK to France?
Mark Pyman, who lives in the south of France, has successfully re-registered his British car as French.
He said: "It has been a lengthy process – it has taken several months – and it has been complicated and frustrating. But if you are patient, resourceful and prepared to submit endless copies of various documents, then you do get there in the end."
He took us through the process required.
Seven stages
My wife and I rented an apartment in Aix-en-Provence in September 2020, shortly before the Brexit deadline of December 2020. After spending summer 2021 in the UK we decided to bring our beloved but aged Volvo S60 to France, and to see if it was practical to re-register it in the French system.
There was plenty of guidance on first-port-of-call websites – but all the advice referred to registrations before Brexit. Since about 2018 the process started to change and French officials were said to be unsure of the procedure.
The process, as I now understand it, consists of seven steps:
Bring the car to France
Formally register the car as having been imported into France – Dédouanement
Obtain a Certificate of conformity, that your car adheres to EU rules
Have your car pass the French version of the MoT, the Contrôle Technique
Obtain the car registration document (Certificat d'Immatriculation, which used to be called the Carte Grise)
Obtain insurance
Change the British number plates for French plates
Bringing the car to France
We drove to France from the UK without making any declarations of importation, and without obtaining any UK export documents. The car was still UK registered, UK taxed and insured. Some months later, we obtained the certificate of importation.
Dedouanement
Before Brexit, Britons needed a 'Quitus Fiscal', a tax document to show that importing their car from another EU country did not lead to any need to pay extra VAT.
You now need a Certificat from the Douanes Francaises to prove the car has been imported. This is then added to the documents required for immatriculation.
You start by going to the Customs site (here). They also have information post Brexit, here, which includes contact phone numbers.
I found the douane officials helpful, and it was they who told me the nearest place is to get the certificate.
It's normally in a port or an airport; ours was in the Port of Marseille.
Then you have to keep emailing and phoning the contact point to get an appointment. This can take a while. When you go, take every document you have on the car; including, if possible, the date and cost at which you have purchased it and proof of where you are living in France. Because our car was not new, there was no customs charge or VAT charge. There is a small administrative cost, of about €40.
Certificate of Conformity
This is a very standard two-page document. So long as your car is a reasonably ordinary one by EU standards, then there are lots of websites that offer to provide you with one.
I went to a UK-based one – they charged £168 and took a month to send it. If I had phoned Volvo in the UK, as I did, they provided one free of charge within a few days.
If your car does not have a certificate of conformity, expect to go through a messy, slow, expensive procedure to get the car physically tested for the various necessary points of conformity. I don't have any experience of this, but people we know locally do and this was their experience.
Contrôle Technique
This test is required every two years in France once your car is four years old.
Garages will do a pre-contrôle for you to tell you how much will have to be done before you can expect to pass it.
Very nervously, I put the Volvo straight in for the test. To my surprise, our car passed with no issues at all, despite being 12 years old and having done 120,000 miles.
Handily, this Volvo was the first to have electronic headlights, so they can be switched from being angled to the left (for the UK) to being angled to the right (for France) with just an electronic toggle. The test cost €69.
Note that the garage expects to be given the Certificat d'Immatriculation, as they normally stamp that document once the Contrôle is done.
Staff at the garage were surprised not to be handed a Certificate d'Immatriculation, as is usually the case in France – because I didn't yet have one – but were still okay to do the test once I explained and gave them the UK registration document.
READ ALSO What you need to know about France's car inspections
Certificat d'Immatriculation (Carte Grise)
This is the document to which all the above has been leading up to. It used to be not-too-hard to do when the process was run by the Sous-Prefecture of the local Mairie. But, since about 2019, these have all been closed and you must go through the nationwide IT system, ANTS.
This can be hard work, as the flow is not clear, and you cannot ask to speak to a person to help you. There is no 'Chat' function either.
You start here. We've discovered that it is best to connect via France Connect if you can.
READ ALSO What is France Connect and how could it make your life simpler?
Then go to:
Nouvelle Demande;
L'immatriculation;
'Faire une autre demande' (this is curious, but just do it);
Je Commence la demande (you may not get here first time..repeat the above);
'Oui' to Souhaitez vous etre guide dans votre demarche?;
'Non' to Je suis un professionel de l'automobile;
You need the sub-section a new application for the first-time importation of a vehicle from outside the EU.
We were directed several times back to the beginning of this cycle, then one time it miraculously went to the form we had to fill in.
Be prepared to curse the software the first few times you go through this and get it wrong. You have to add various documents, and they have to be within size and format limits (eg less than 1 Mbyte file size, JPG and PDF).
Here are the ones I uploaded: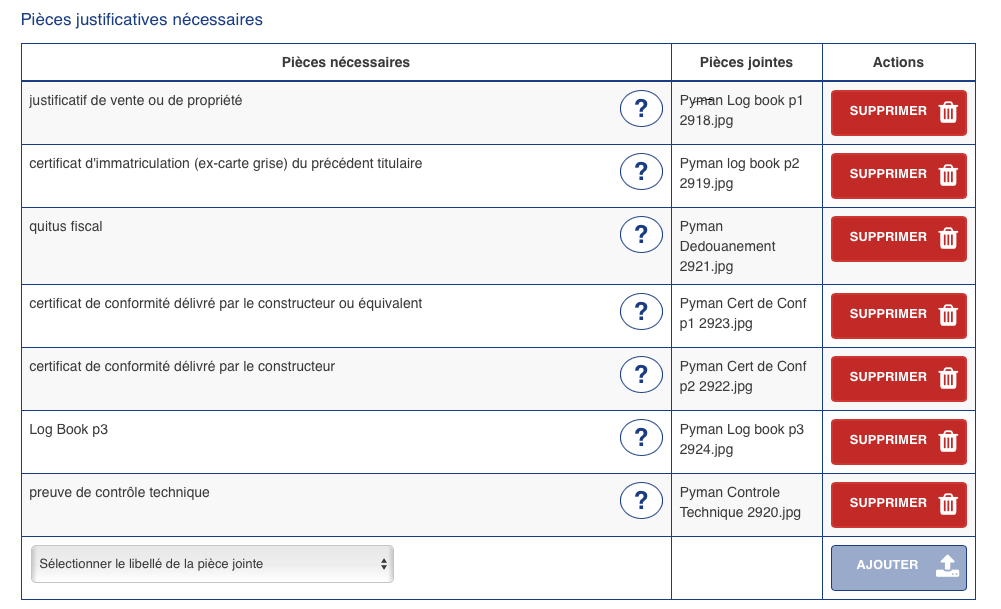 You might need to resubmit the application several times. At least, when they reject it, there is a box where the person dealing with it (who remains anonymous and uncontactable throughout) can tell you what you still need to do.
Once you are through this, they will give you a provisional Certificate, valid for one month.
The permanent document arrives in the post.
The cost depends on the emissions of your vehicle – the higher they are, the larger a 'malus' you have to pay. I paid €250.
Be warned: this one-page watermarked document is sent by courier and requires your signature on receipt – not just proof of identity, like with parcels.
If you are out and it is sent to a La Poste pick-up point, there is a special procedure for collecting the documents that require signature.
We had to return five times and go via the Poste phone tracking assistance (Tel 3631) before the person behind the counter could be persuaded to find the stored document.
Insurance
Car insurance requirements are different from the UK. For example, to assess your no claims bonus, your insurer will want to know the date you first contracted with your British insurer, whether you were at fault (responsable) or not (non-responsable) for each and every accident.
They also require documentary proof of almost everything – eg formal attestations – emails from your insurer are not acceptable.
READ ALSO Speed cameras in France now detect if your car has insurance
We managed to get some of these from our insurer but not all. Both insurers I dealt with also asked for key documents about your claims experience to be in French. One of them later backed down.
Once you have signed the contract, it is – they say – difficult to change. So if I were to come back later with more proof, my insurer said she would not be able to accept it. I found that the cost of insurance was roughly double the UK cost.
READ ALSO Seven need-to-know tips for cutting the cost of car insurance in France
Changing the plates
I took the car to the local Volvo garage, and they changed the plates from GB to French ones.
You do need to synchronise this. It is an offence in France to have French numberplates and no insurance. Equally, we did not want to let go our British insurance until we were sure that there were no remaining hurdles.
We kept the UK insurance valid until after the whole procedure was finished. This left us facing a Kafkaesque moment – our British insurers said that they wouldn't send the No Claims evidence document (which is, I think, a standard format and procedure across all British insurers) until after you have cancelled the contract.
Which of course you don't want to do until you know you'll reach the end of this process. Our insurer was very helpful and provided me with a 'for guidance purposes' version of the No-Claims document.
Finally, UK formalities
There is a tear-off slip from the Car registration document that you have to send back to DVLA if you have exported the car. You can also request on this form how the remaining tax disc value can be refunded to you. I also informed the UK insurers, and they sent me the final no-claims-bonus statement.
Many thanks to Mark for taking us through this process. Have you had a different experience of the new system? Let us know on news@thelocal.frThe Localnews@thelocal.fr@thelocalfrance
SHOW COMMENTSREAD THIS ARTICLE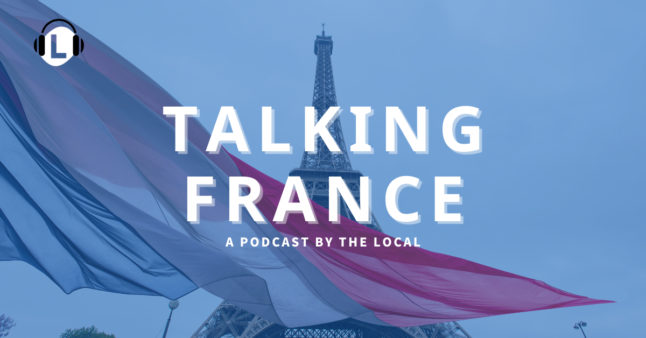 Tell us: What would you like in the new series of The Local's French podcast?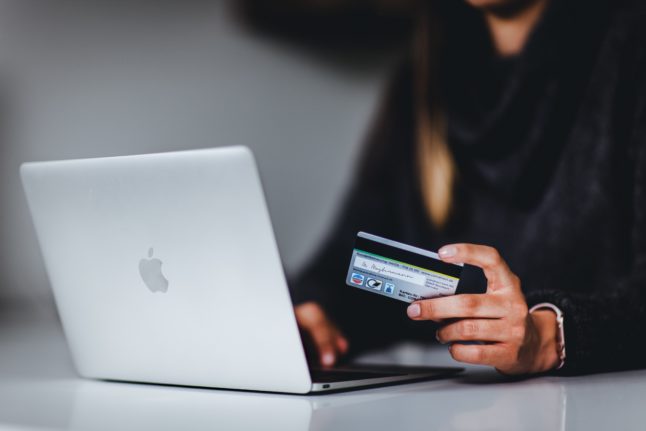 What to do if you have fallen victim to a scam in France
Url copied to clipboard!
Get our daily news roundup straight in your inbox
By signing up you agree to our Terms of Use and Privacy Policy. We will use your email address to send you newsletters as well as information and offers related to your account.Sign up
The Local Europe AB
Vasagatan 10
111 20 Stockholm
Sweden