Hypocritical NATO expansionism root cause of Russia Ukraine conflict
News   /   IN-DEPTH   /   Russia   /   EU   /   Editor's Choice
Monday, 21 March 2022 8:34 AM [ Last Update: Monday, 21 March 2022 8:34 AM ]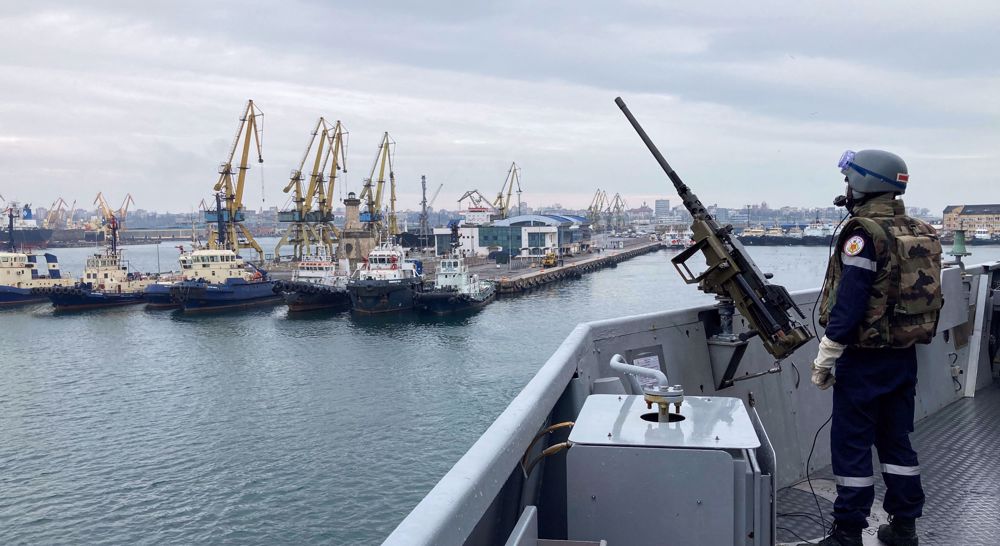 A French Marine Nationale military of the frigate Auvergne looks on as the frigate leaves Constanta harbour during an exercise with the Romanian and Italian army in the waters of the Black Sea on December 20, 2021. In the Black Sea, two French and Romanian frigates are sailing together. The NATO partners are carrying out maneuvers and exercises. A few nautical miles away, a Russian ship observes them without intervening, at a good distance but without any discretion. (Photo by Didier LAURAS / AF
Tensions between Russia and the Ukraine take a new turn every day, from threats and trading Barb's to a full scale military operation. Now some say the two sides are in for a long dispute.
It might seem that disputed issues between Kiev and Moscow are to blame, but the real reason behind this military operation can be found elsewhere, with NATO, the North Atlantic Treaty Organization, which is a military alliance claiming to be in favour of peace yet has pushed two countries into war.
In actuality, this is not the first time that NATO has caused destabilization and conflict; in fact, investigating any conflict over the past couple of decades would uncover at least some evidence of NATO involvement.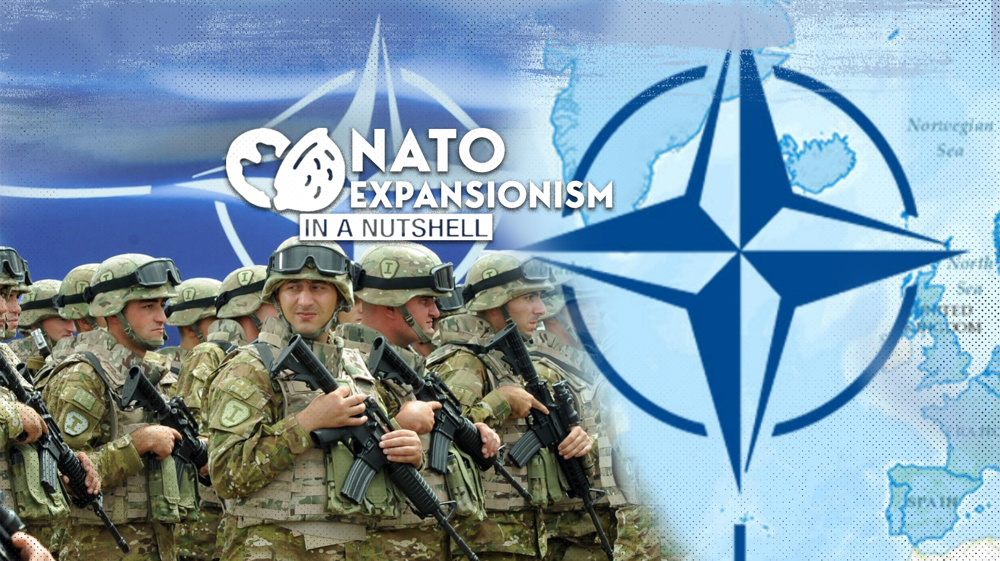 Tensions between Russia and Ukraine take a new turn every day.
NATO is an inter-governmental military alliance between 30 nations comprising 28 European and two North American countries, formed after the Second World War under the pretext of preventing future conflicts.
The North Atlantic Treaty Organization is a military alliance formed in 1949 by 12 countries including the US, Canada, the UK, and France. Based on this alliance members agreed to come to one another's aid in the event of an armed attack against any member state.
NATO's original aim was to counter the threat of post war Russian expansion in Europe.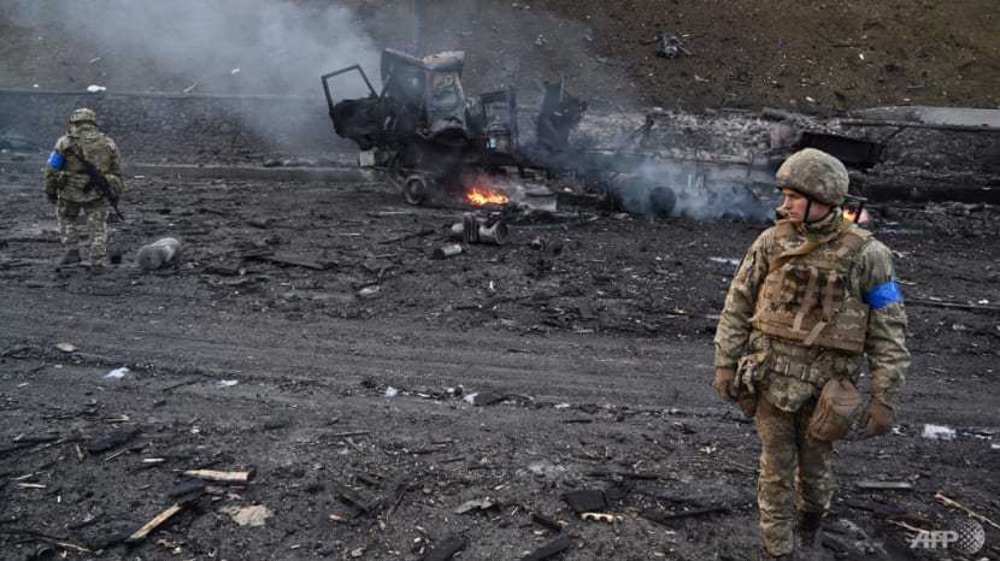 US, NATO must stop sending weapons, mercenaries to Ukraine: Russia
Russia's State Duma speaker has urged the US and NATO to stop sending weapons and mercenaries to Ukraine.
In 1955 Soviet Russia responded to NATO by creating its own military alliance of Eastern European communist countries, the Warsaw Pact.
Following the collapse of the Soviet Union in 1991, a number of former Warsaw Pact countries switched sides and became members of NATO.
In the eyes of many experts, it was an ill considered decision by the US to expand NATO following the collapse of the Soviet Union. While neither war nor an arms race was threatening the west, they continued to build up their military.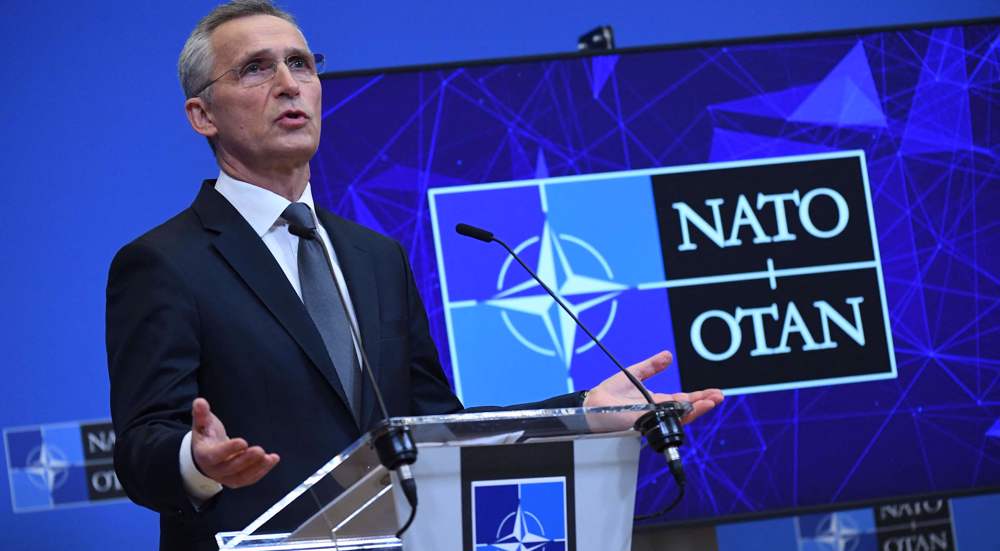 NATO to 'reset military posture' in response to Russia-Ukraine war
NATO defense ministers tasked military commanders to come up with measures to bolster the alliance's forces in Europe at an emergency meeting due to the "new reality" ushered in by Russia-Ukraine war.
The North Atlantic Treaty Organization claims to be a purely defensive alliance but it has been involved in numerous conflicts since its inception.
No military operations were conducted by NATO during the Cold War, however, almost as soon as it was over, NATO carried out its first operations in 1990 following the invasion of Kuwait by Iraq under Saddam Hussein.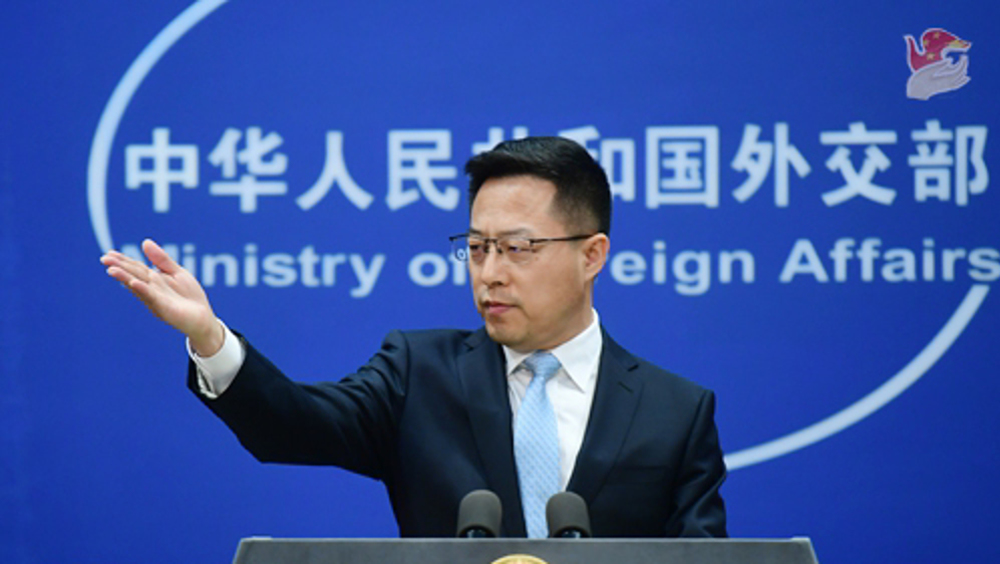 NATO pushing Russia-Ukraine tension to 'breaking point,' China warns
China says NATO's conduct has pushed the current tension between Russia and Ukraine to a "breaking point."
The Bosnian War began in 1992 and shortly thereafter, in 1993, NATO started its incursion in the war ravaged region.
The intervention by NATO began as a largely political and symbolic one, but gradually expanded to include large scale airborne operations, culminating in the deployment of approximately 60,000 soldiers.
In 1999 NATO carried out another interventionist operation by bombing the Federal Republic of Yugoslavia during the Kosovo war. The airstrikes lasted from the 24th of March 1999 up until the 10th of June 1999.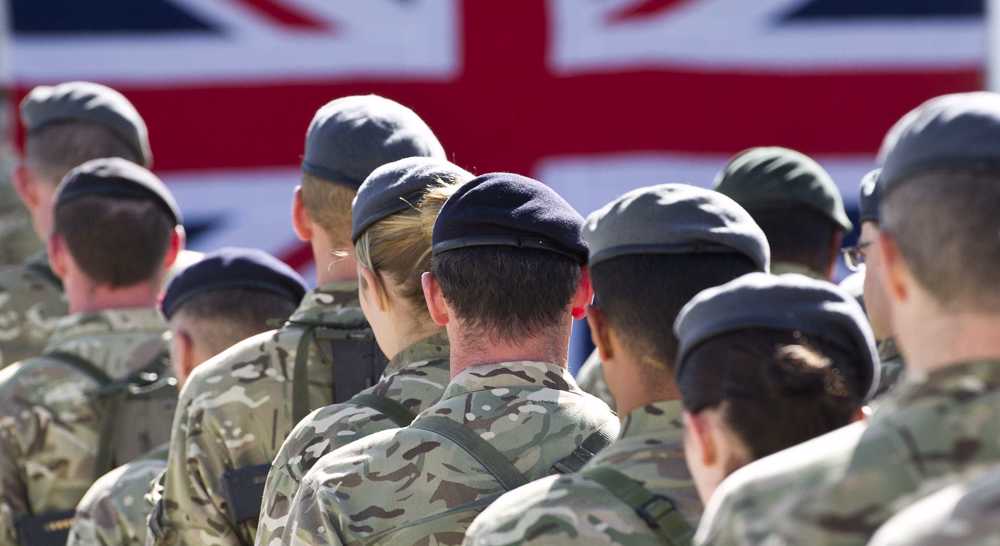 Britain, NATO must avoid sending troops to Ukraine: UK minister
The British armed forces minister has warned against sending NATO and UK troops to Ukraine, amid an ongoing conflict between Russia and Kiev.
The US invasion of Afghanistan, NATO's longest military involvement to date, has resulted in the needless loss of hundreds of thousands of lives.
Adapted From The Book The Great Controversy Between Christ and Satan by Ellen G White:
Popery had become the world's despot. Kings and emperors bowed to the decrees of the Roman pontiff. The destinies of men, both for time and for eternity, seemed under his control. For hundreds of years the doctrines of Rome had been extensively and implicitly received, its rites reverently performed, its festivals generally observed. Its clergy were honored and liberally sustained. Never since has the Roman Church attained to greater dignity, magnificence, or power.
But "the noon of the papacy was the midnight of the world."—J. A. Wylie, The History of Protestantism, b. 1, ch. 4. The Holy Scriptures were almost unknown, not only to the people, but to the priests. Like the Pharisees of old, the papal leaders hated the light which would reveal their sins. God's law, the standard of righteousness, having been removed, they exercised power without limit, and practiced vice without restraint. Fraud, avarice, and profligacy prevailed. Men shrank from no crime by which they could gain wealth or position. The palaces of popes and prelates were scenes of the vilest debauchery. Some of the reigning pontiffs were guilty of crimes so revolting that secular rulers endeavored to depose these dignitaries of the church as monsters too vile to be tolerated. For centuries Europe had made no progress in learning, arts, or civilization. A moral and intellectual paralysis had fallen upon Christendom.
The condition of the world under the Romish power presented a fearful and striking fulfillment of the words of the prophet Hosea: "My people are destroyed for lack of knowledge: because thou hast rejected knowledge, I will also reject thee: … seeing thou hast forgotten the law of thy God, I will also forget thy children." "There is no truth, nor mercy, nor knowledge of God in the land. By swearing, and lying, and killing, and stealing, and committing adultery, they break out, and blood toucheth blood." Hosea 4:6, 1, 2. Such were the results of banishing the word of God. GC 60.1 – GC 60.3
The Alliance stayed in Afghanistan for two decades, aiding the US, which is the biggest spender in NATO, fighting America's unwinnable war.
NATO was also involved in the US invasion of Iraq, the war on Syria, and intervention in Libya.
Critics of the Alliance believe the alliance is just an extra muscle, helping the US military agenda whenever Washington needs to send troops to start a war.
This has prompted some European members to pursue a military strategy of independence from NATO where they would not be under US influence.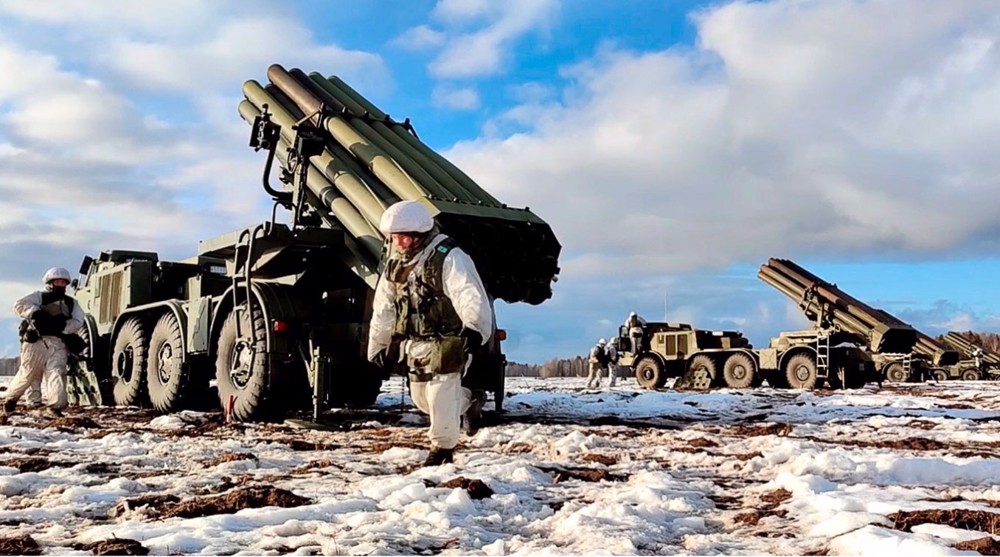 Biden: NATO-Russia clash would risk World War III
US President Joe Biden has reiterated that the United States and its NATO allies would not fight Russia in Ukraine, saying such a scenario will kick start "World War III."
Many Europeans believe NATO is irrelevant to Europe, and there are millions in North America who feel the same and think that the alliance is useless for North America.
It would appear that NATO has become a mere tool for American led military interventions.
With the conflict raging in Ukraine, the conclusion that what fueled the flames of tensions in the first place was NATO's expansion and its accession to Eastern European nations (some of which have common borders with Russia) is being voiced once again.
The Russian President, Vladimir Putin, has repeatedly demanded that NATO promise to never actually assimilate Ukraine into its military Alliance.
Putin is of a view that NATO's expansion destabilizes the region, so why is Russia to blame for starting a military operation?
NATO's arrogant toned up Policy toward Moscow over the past quarter century deserves a large share of the blame for the current state of affairs.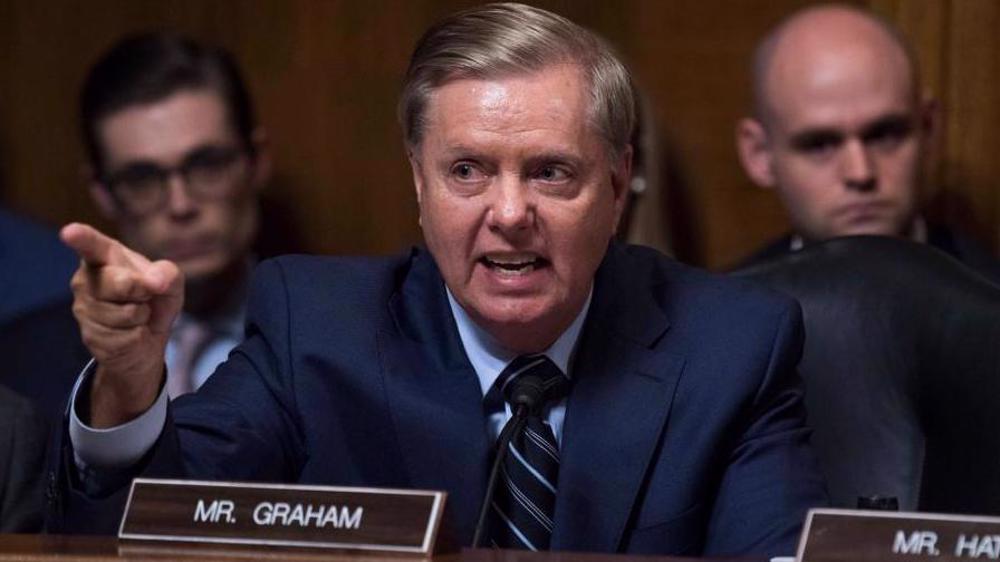 Graham calls for 'somebody in Russia' to assassinate Putin
US Senator Lindsey Graham called for "somebody in Russia" to assassinate President Putin amid Russia's military operation in Ukraine.
Analysts, committed to a US foreign policy of realism and restraint, have been warning for more than a quarter of a century that continuing to expand the military alliance toward another major power would not end well.
The conflict in Ukraine provides definitive confirmation that it did not end well at all.
History shall show that Washington's treatment of Russia in the decades following the demise of the Soviet Union was a policy blunder of epic proportions. It was entirely predictable that NATO's expansion would ultimately lead to a tragic, and probably violent, breach of relations with Moscow.
Various perceptive analysts had warned of the likely consequences of such policies but those warnings went unheeded and now the Ukrainian people are paying the price for the unwise US foreign policy decisions, myopia and arrogance.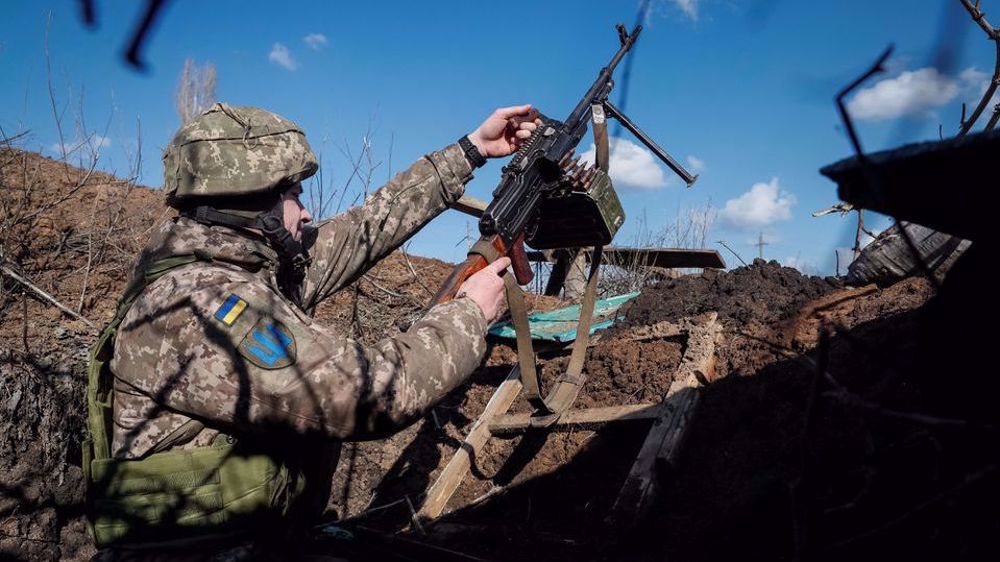 Iran says NATO's US-led provocations have complicated Ukraine crisis
Iran blames the interference and provocative measures of US-led NATO for the complication of the Ukraine crisis and the sharp escalation of tensions.
---
Press TV's website can also be accessed at the following alternate addresses:
SHARE THIS ARTICLE
Libya Vladimir Putin Russian forces Volodymyr Zelensky US military buildup NATO military build-u Ukraine-Russia Russia Ukraine war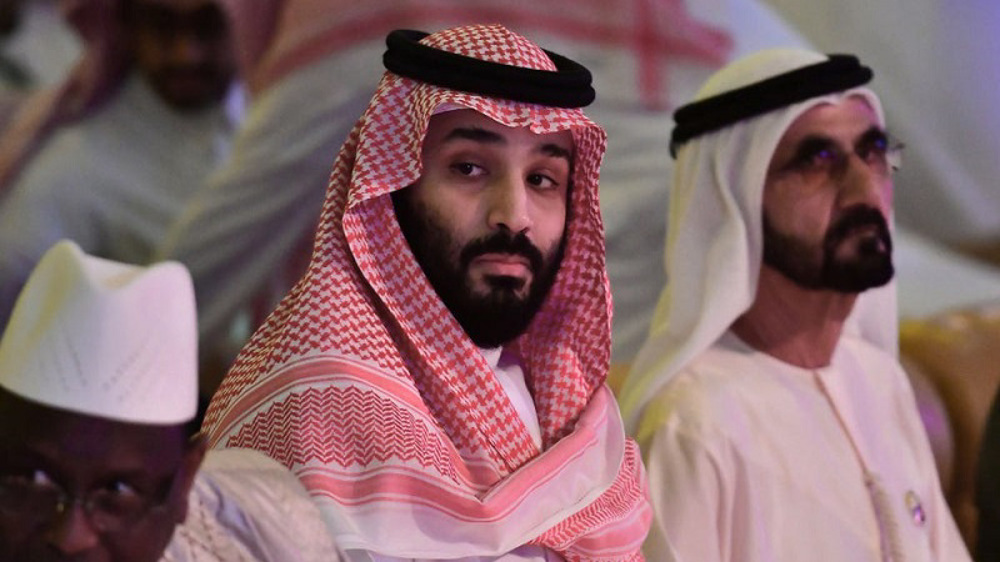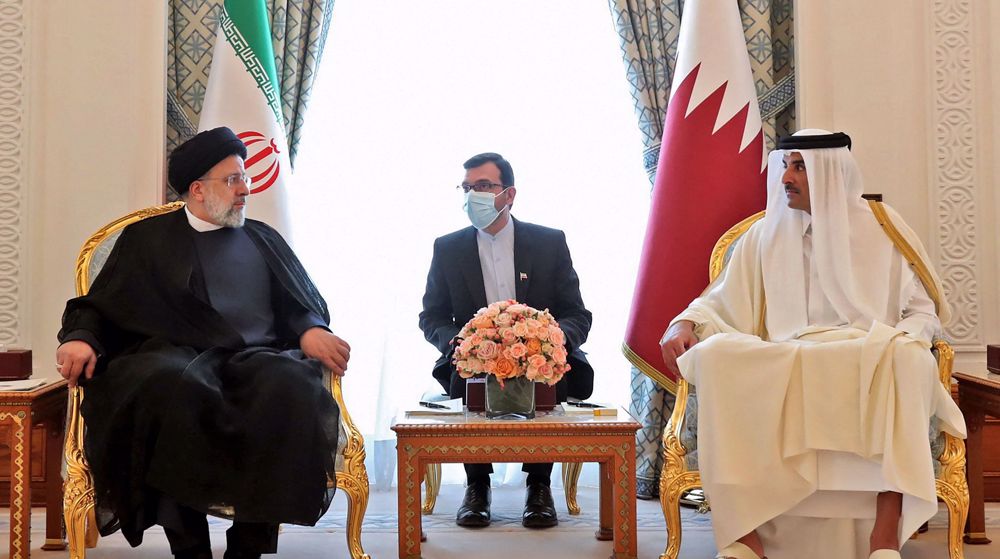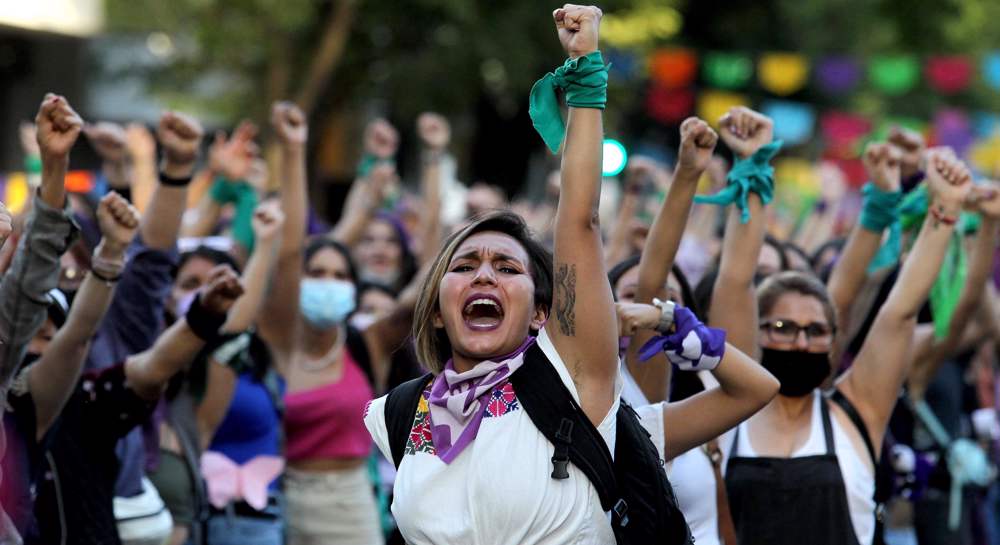 KSA to accept Yuan for oil salesProvisioning a nation under sanctionWomen in patriarchal USA
Sign up for our Newsletter
Sign up for our newsletter to receive a daily email of our best contentGET STARTED
https://talk.hyvor.com/api/embed/422/iframe?pageIdentifier=https%3A%2F%2Fwww.presstv.ir%2FDetail%2F2022%2F03%2F21%2F678922%2FHypocritical-NATO-expansionism-root-cause-of-Russia-Ukraine-conflict&pageURL=https%3A%2F%2Fwww.presstv.ir%2FDetail%2F2022%2F03%2F21%2F678922%2FHypocritical-NATO-expansionism-root-cause-of-Russia-Ukraine-conflict&hostname=www.presstv.ir&port=&protocol=https%3A&title=Hypocritical%20NATO%20expansionism%20root%20cause%20of%20Russia%20Ukraine%20conflict&lst=eyJpdiI6ImpQSE9uSlZ3OThXRVdRTnIvbGJWT1E9PSIsInZhbHVlIjoiUFBGbm1qazI1QWZSRkxpWU9xS1REV2s4TFhiMEw5aTlsU2JOQkJDV2lTaTMyaEFMejc4SG5TZVlML3NRbFczNiIsIm1hYyI6Ijk5MWJhY2ZiOTJlMDcwODJlYWMxYmQ0ODE2OWIyNGE3Nzk1ZTdiNjYwMTYwY2IwN2M0ODhjNmY3YTMyMzNkYTYiLCJ0YWciOiIifQ%3D%3D
US sends Patriot missile interceptors to Saudi Arabia amid Yemen retaliation Ukraine, Russia agree to create 8 humanitarian corridors, excluding MariupolPakistan PM censures West amid looming no-confidence motion at home'Assad's UAE visit diplomatic milestone in foiling plots against regional stability'NATO expansionism led to Ukraine conflict 'Unjustified' Saudi siege on Yemen complicating conflict: Foreign ministry'Israel arrested 850 Palestinian children past year, 15 incarcerated at home'VIDEO | Fresh protests rock Tunisia amid calls for President Saied to step down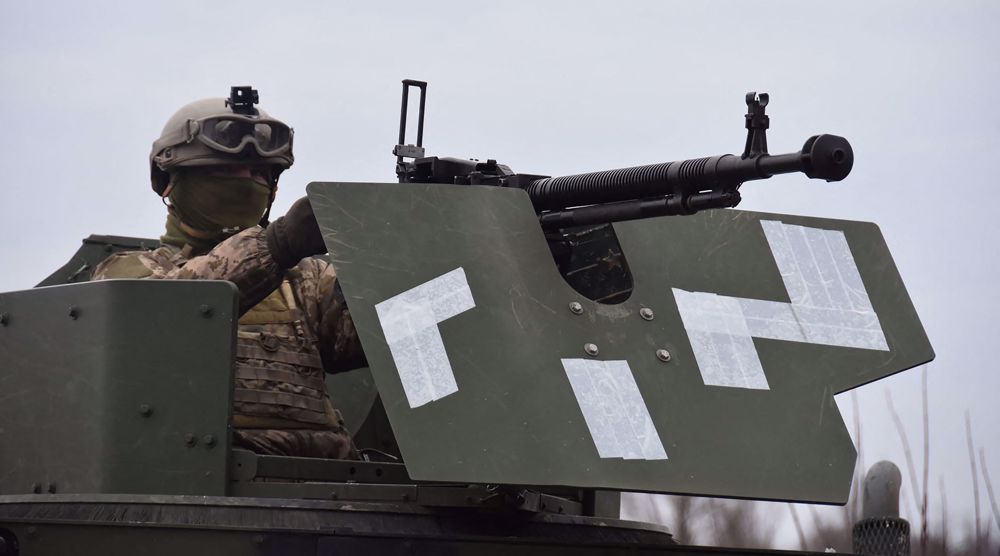 Day 26: Russia gives Ukraine ultimatum to surrender Mariupol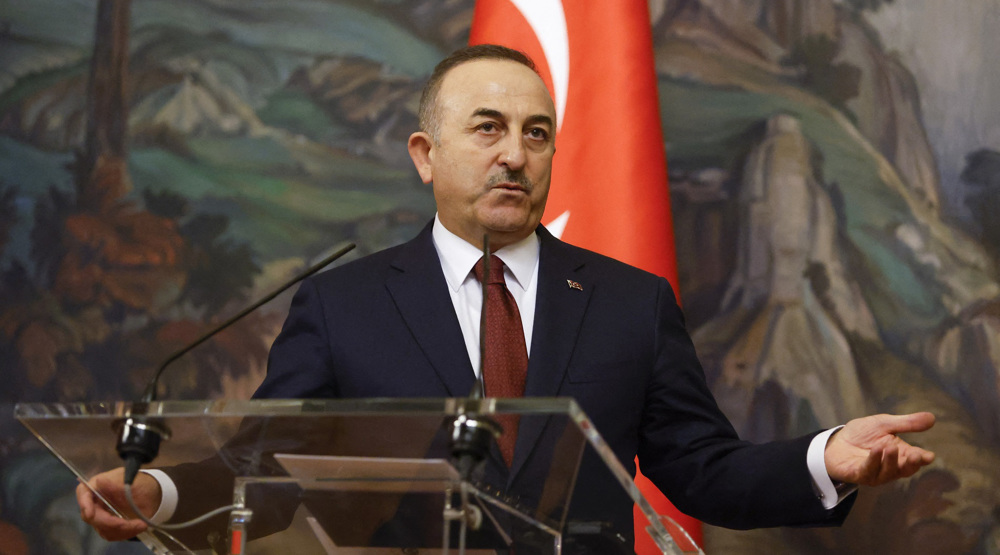 Turkey: Russia, Ukraine 'close to agreement', made progress on 'critical' issues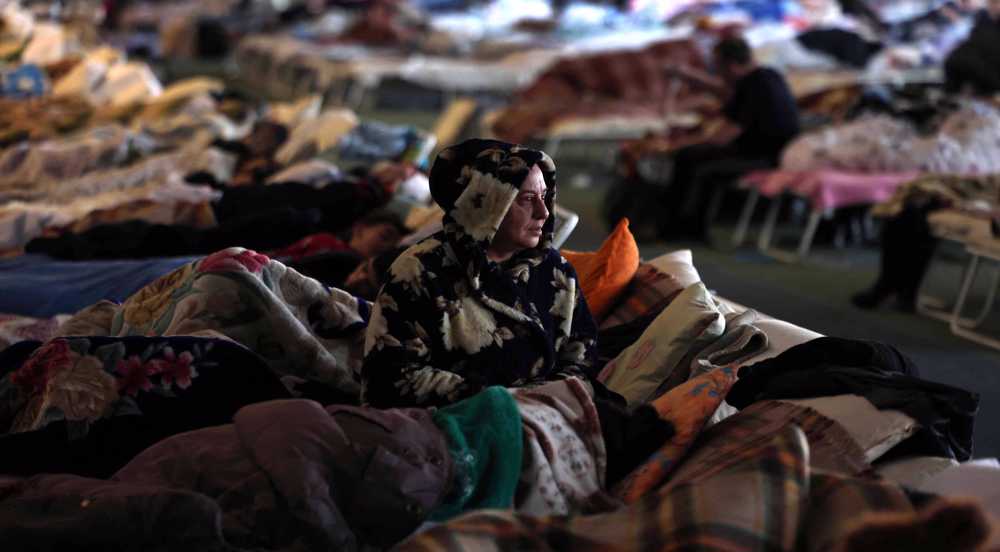 China: Western sanctions imposed on Russia over Ukraine 'outrageous'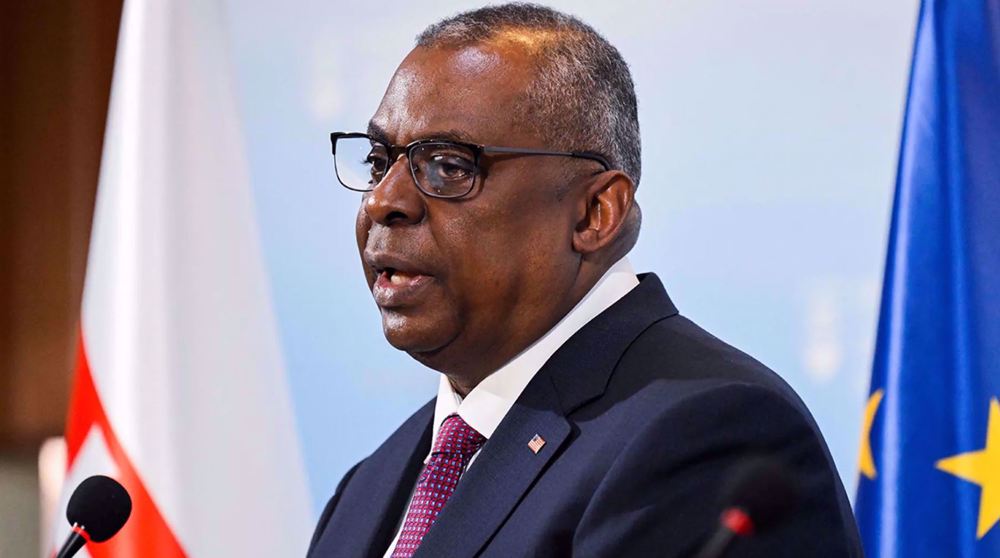 US: Putin should 'seek a diplomatic solution' of Ukraine crisis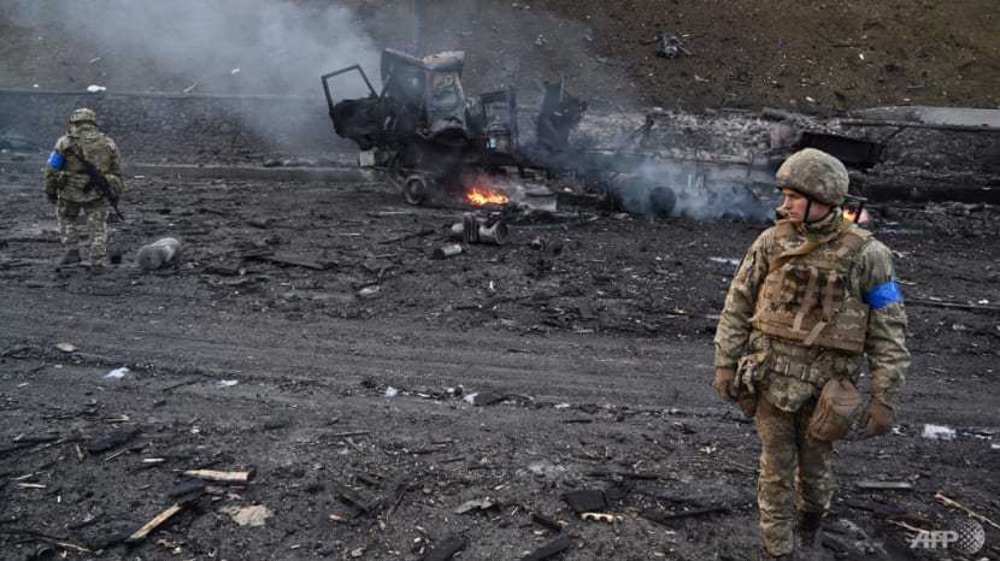 US, NATO must stop sending weapons, mercenaries to Ukraine: Russia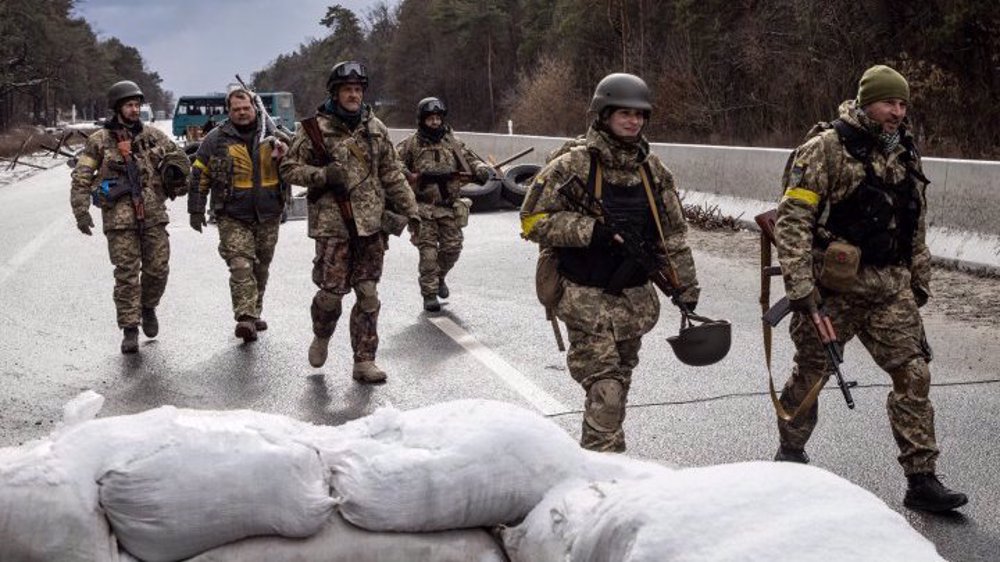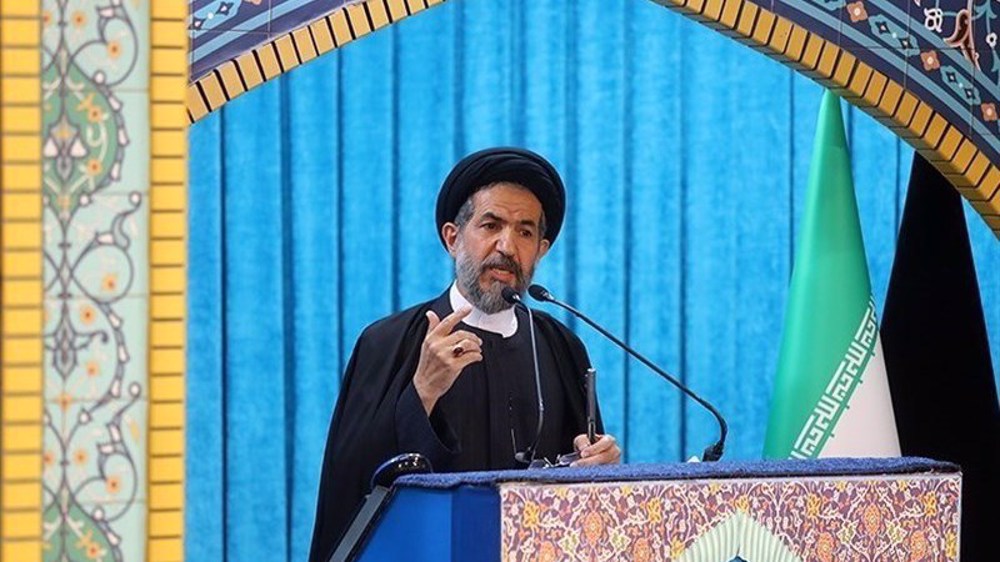 Senior Iran cleric: West shedding crocodile tears for Ukraine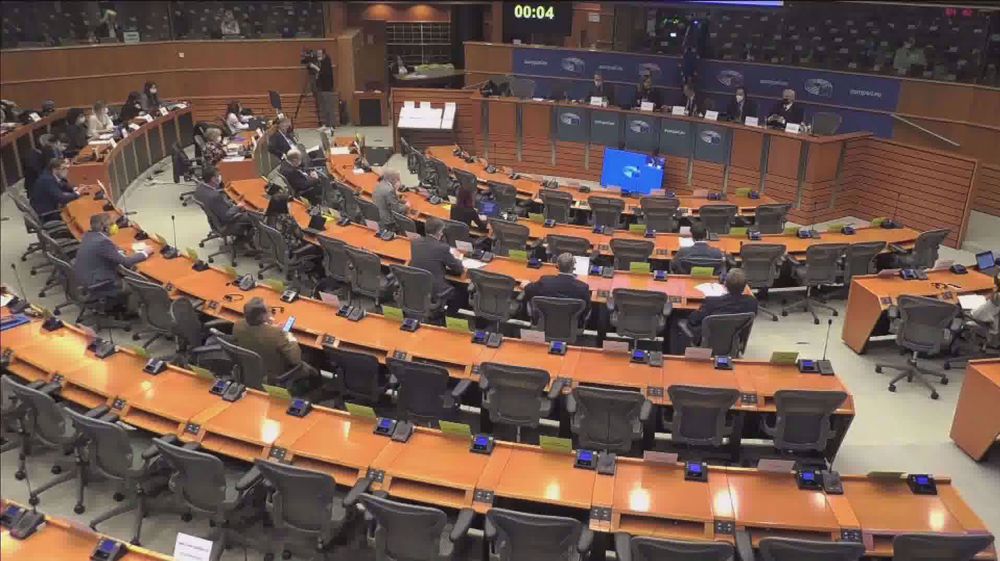 EU lawmakers divided on West's role in Ukraine crisis
PRESSTV© Copyright 2022 PressTV. All rights reserved.